It's a great club which organises navigational rallies on public roads across NSW. Only the Alpine was a timed event during the time we ran with them and the best events were the two day ones where we could all get together on the Saturday nights.
Once we decided to become involved we bought a Mitsubishi Starion – the second in our ownership – and tried to do all the events on their calendar.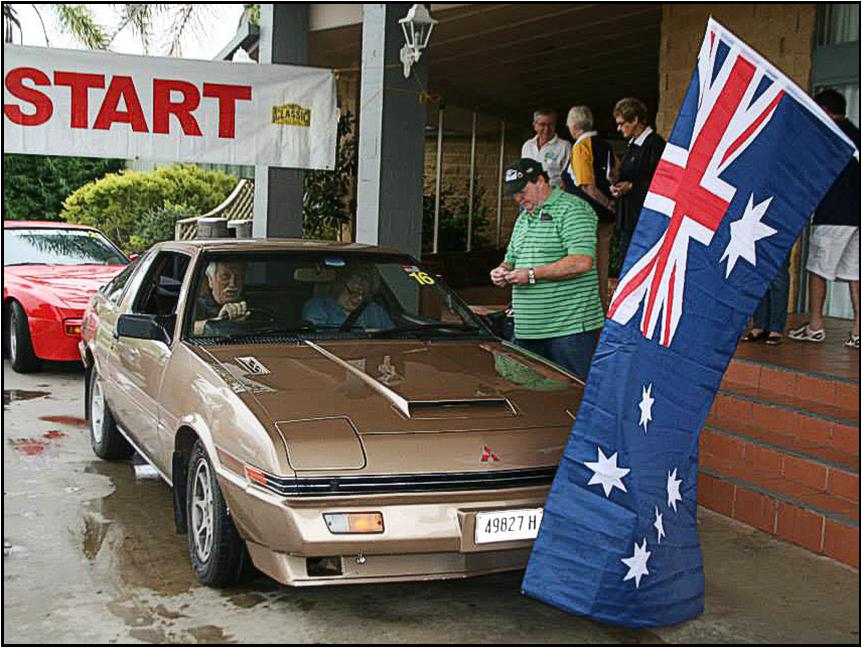 Here we are at the Classic Rally Club's 20th Anniversary Rally. The pics below are on an event in 2015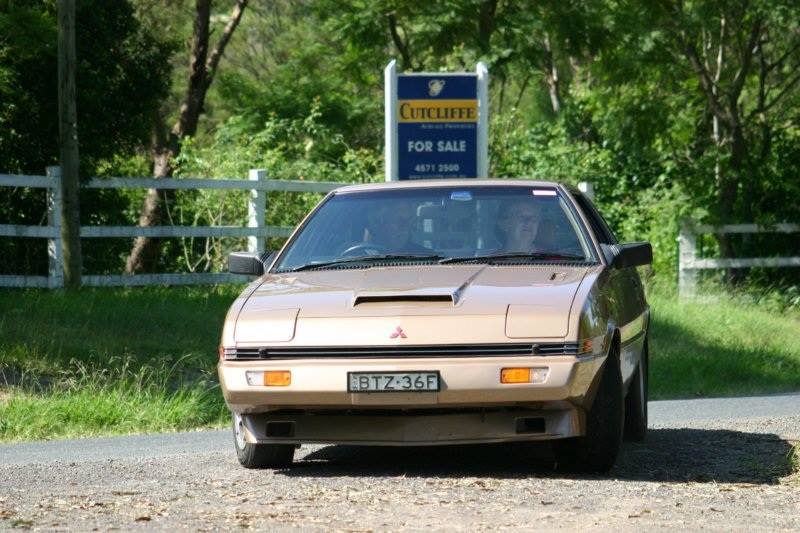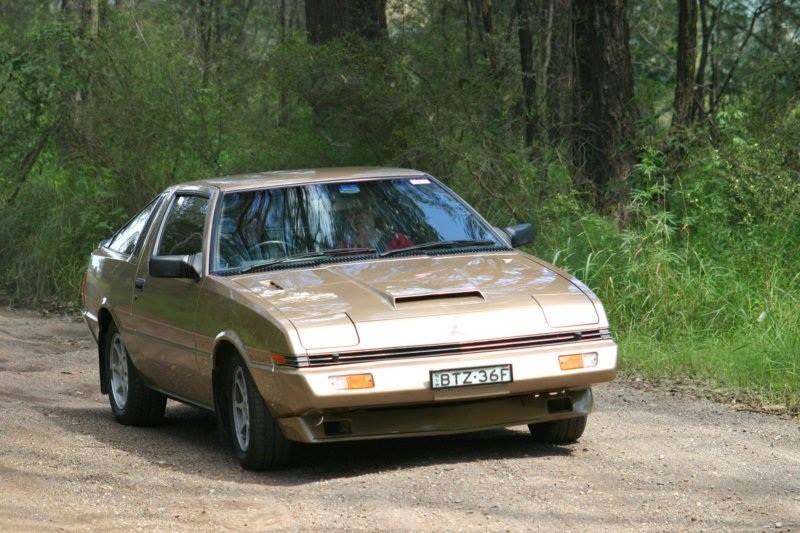 We later acquired a Porsche 944 Turbo when we were finding it hard to get some parts for the Starion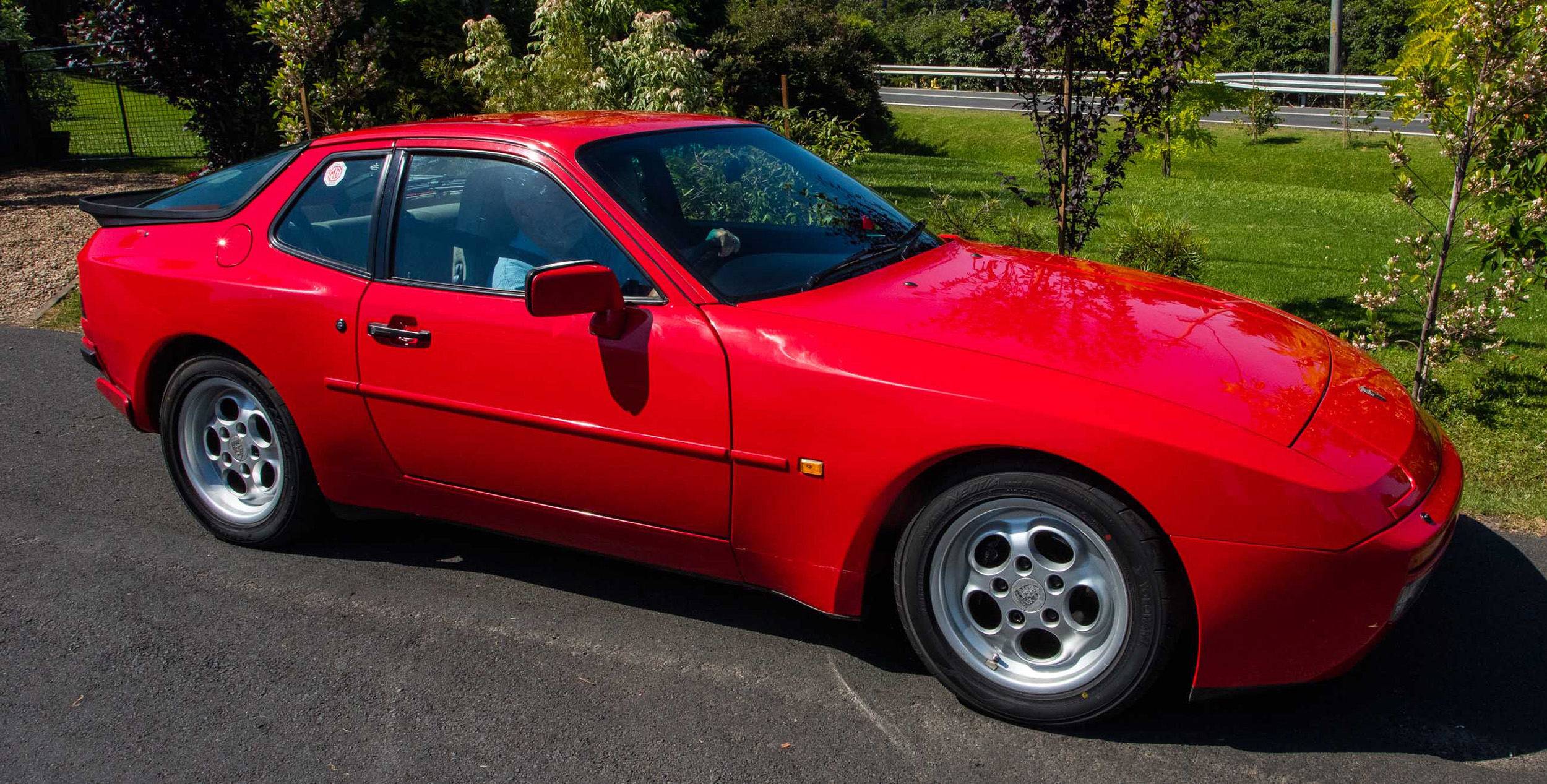 The montage is of the 944 on the MG in 2015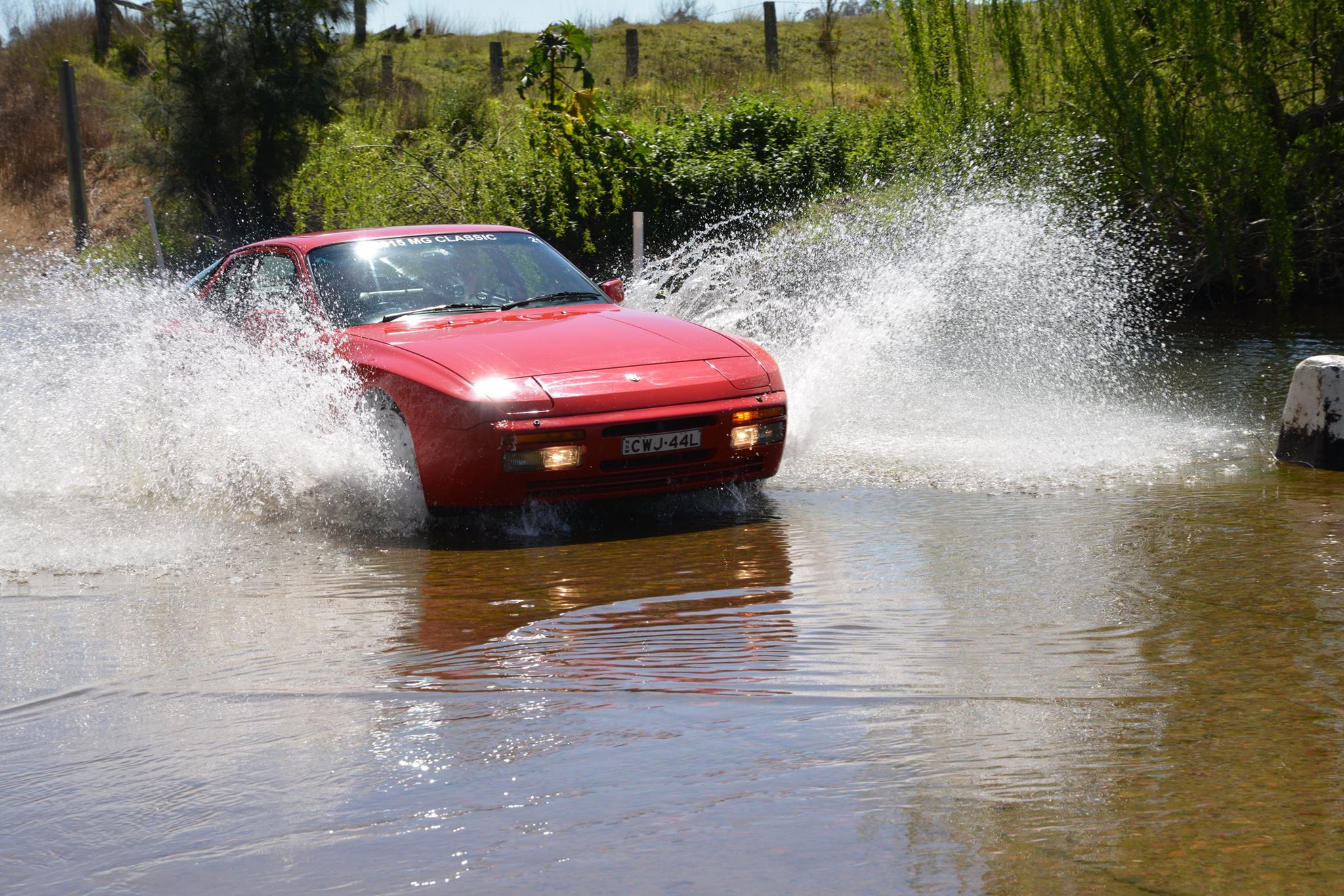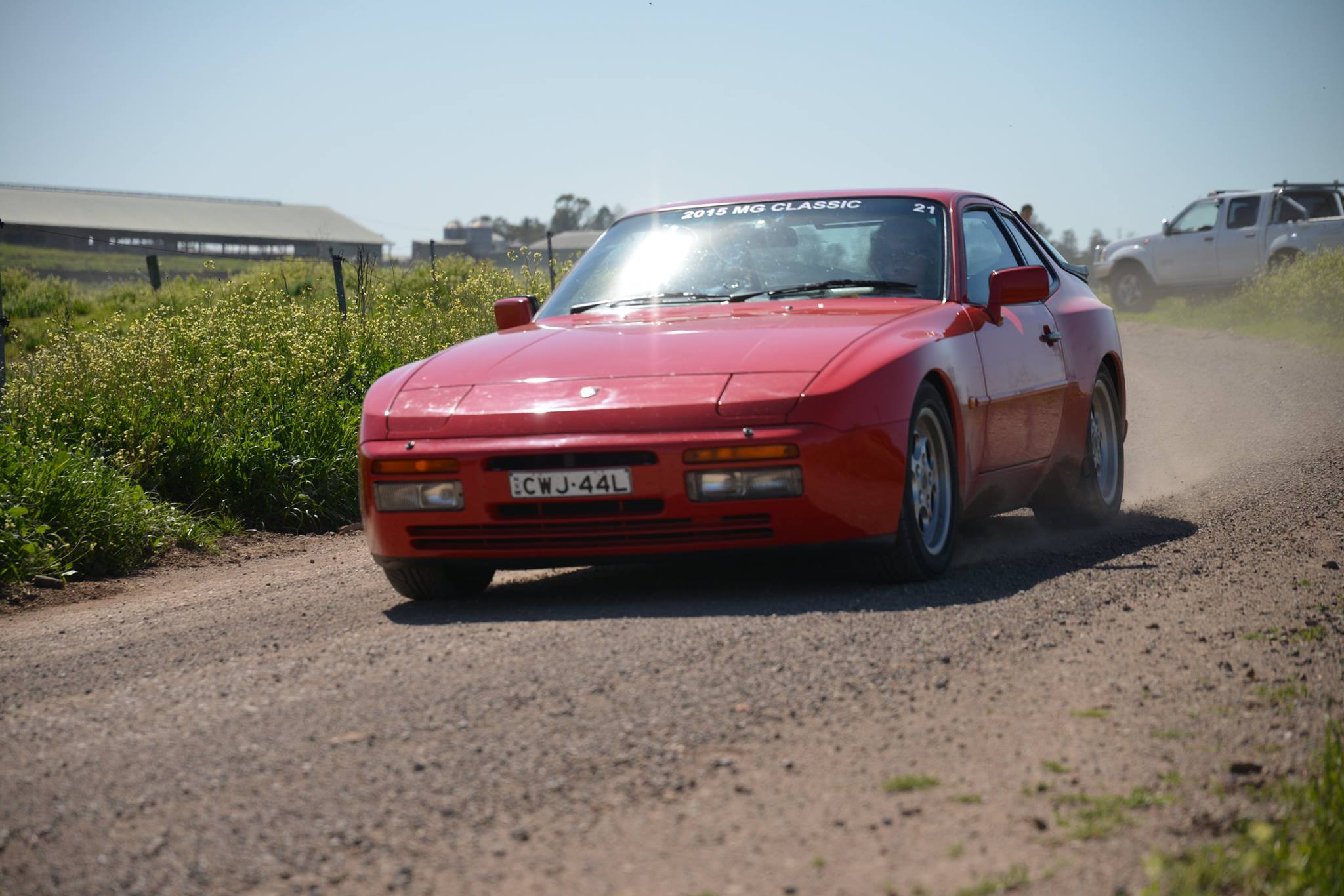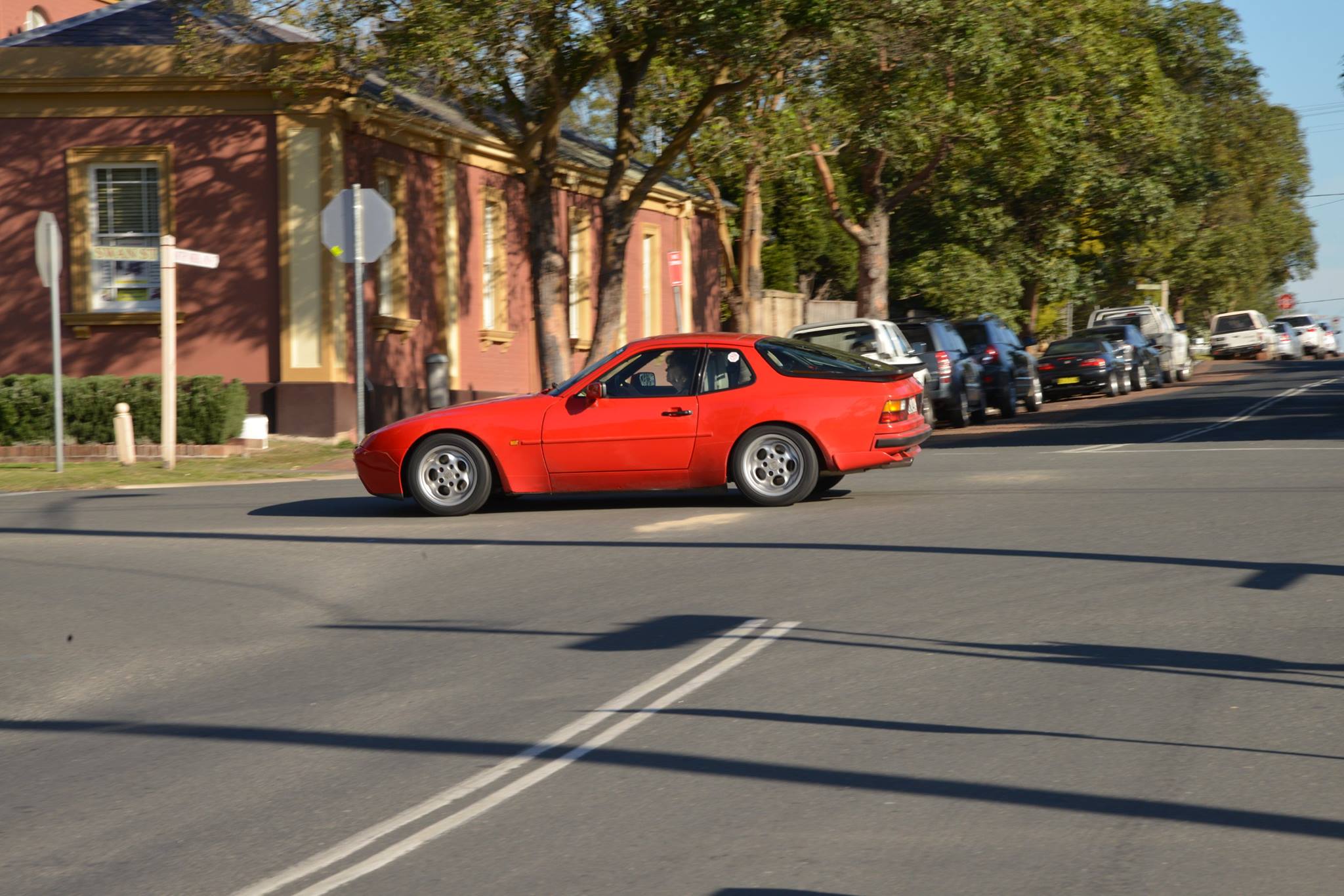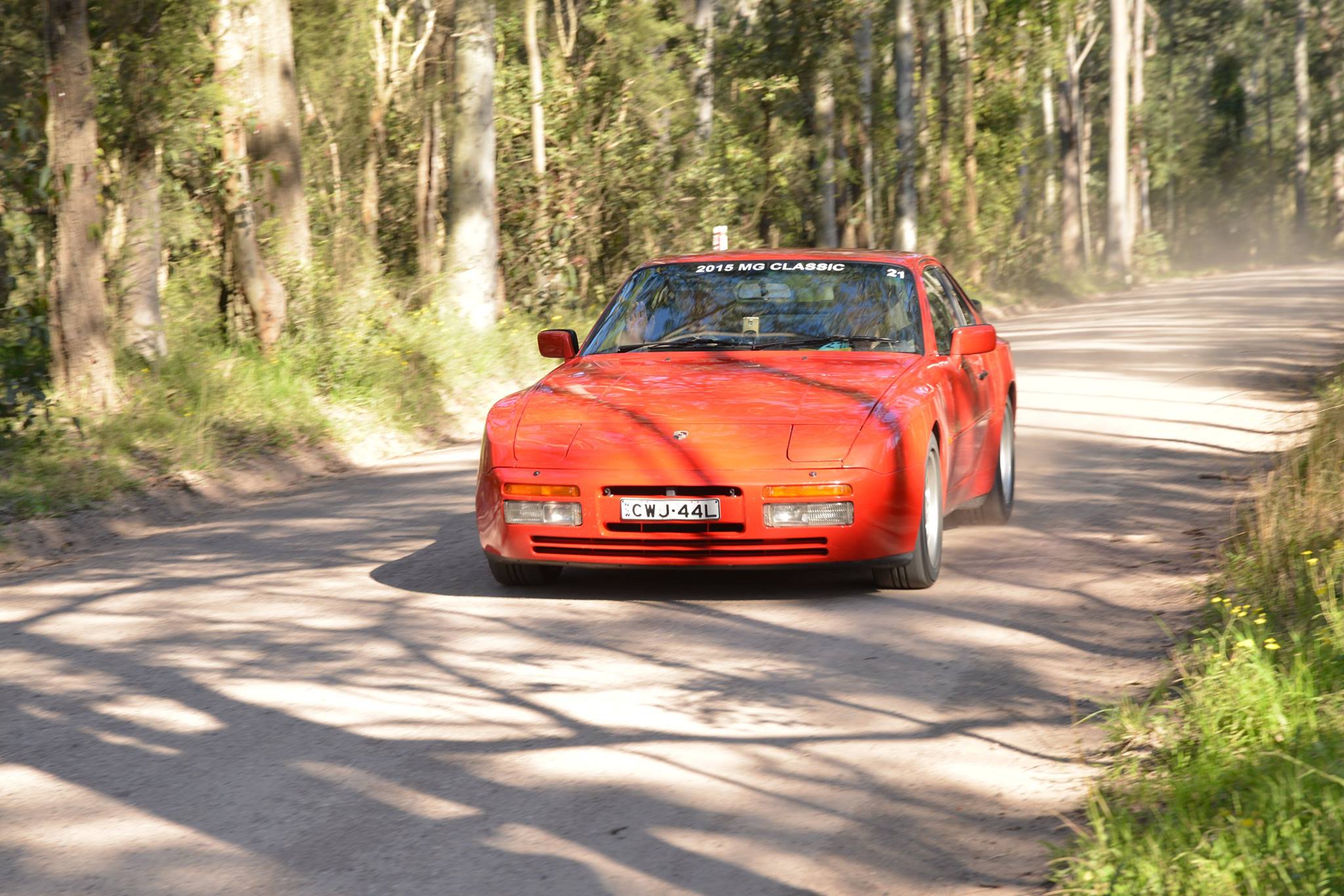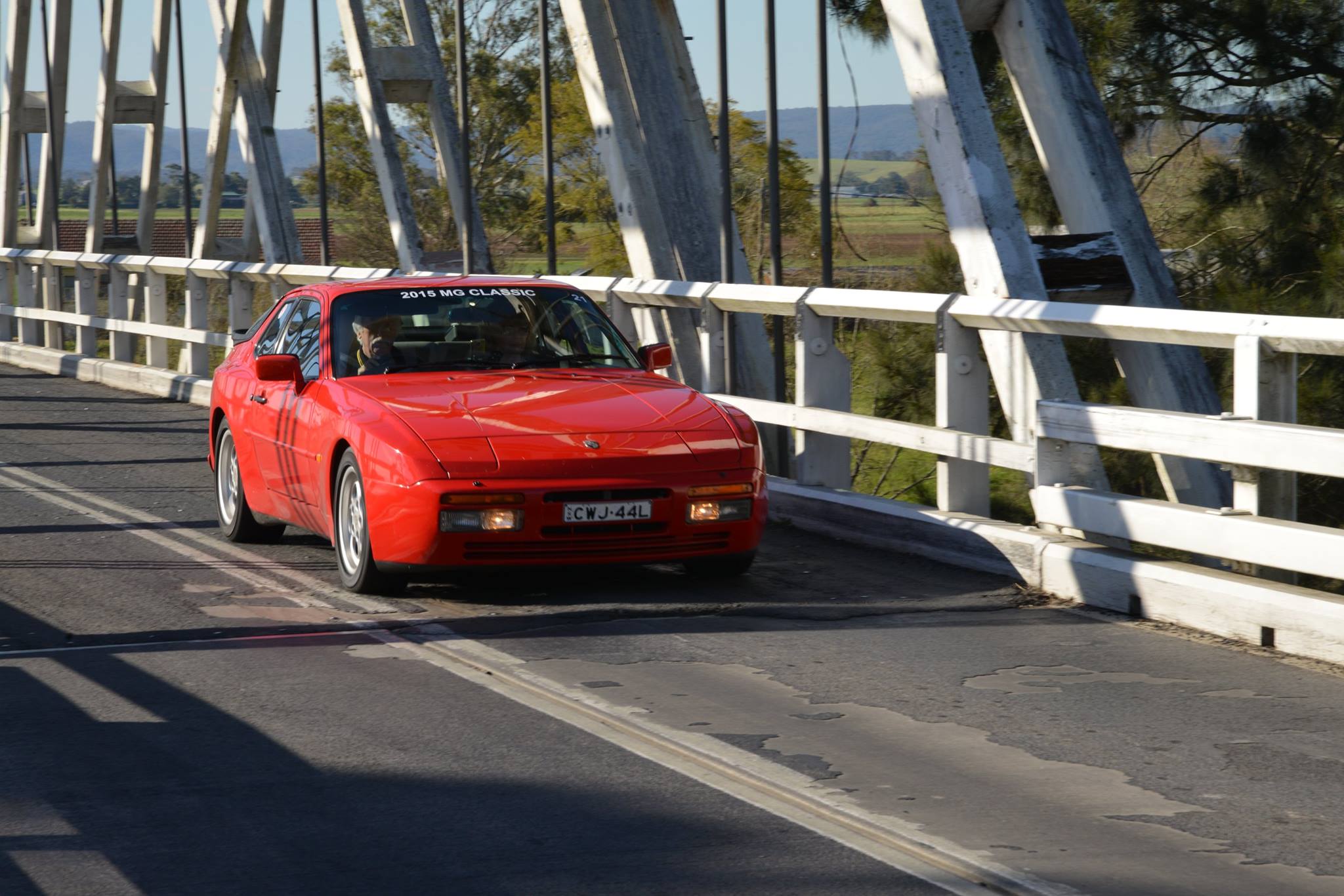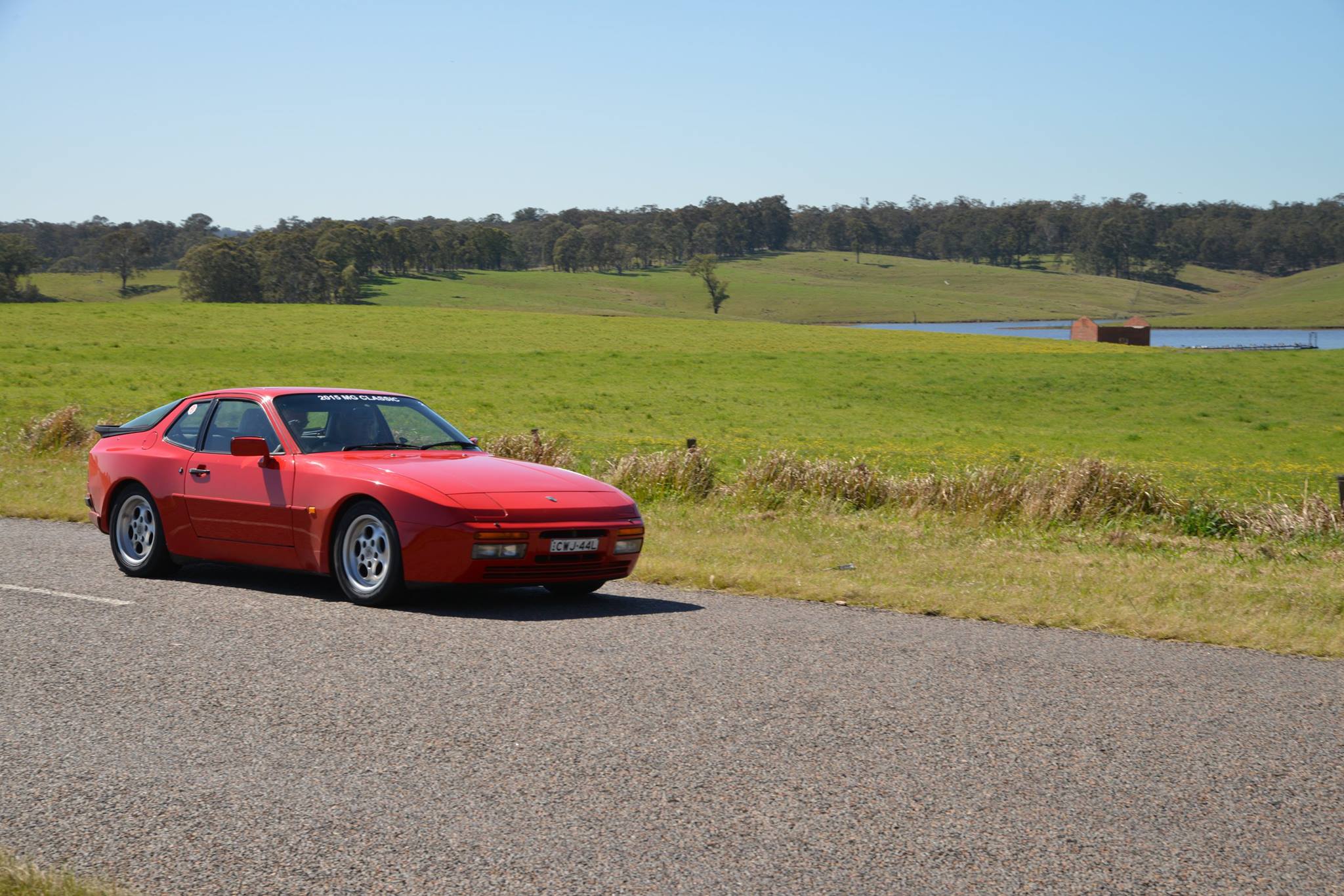 We started in 2010 and did the first year in Tour before moving to the intermediate category called Apprentices. The difference is not in the driving but rather in the navigation and essentially the Apprentices is the same as the fiendishly difficult Masters, but with a couple of clues thrown in.
In 2011 we did most of the events and Julie finished 2nd overall for the year. These are the results: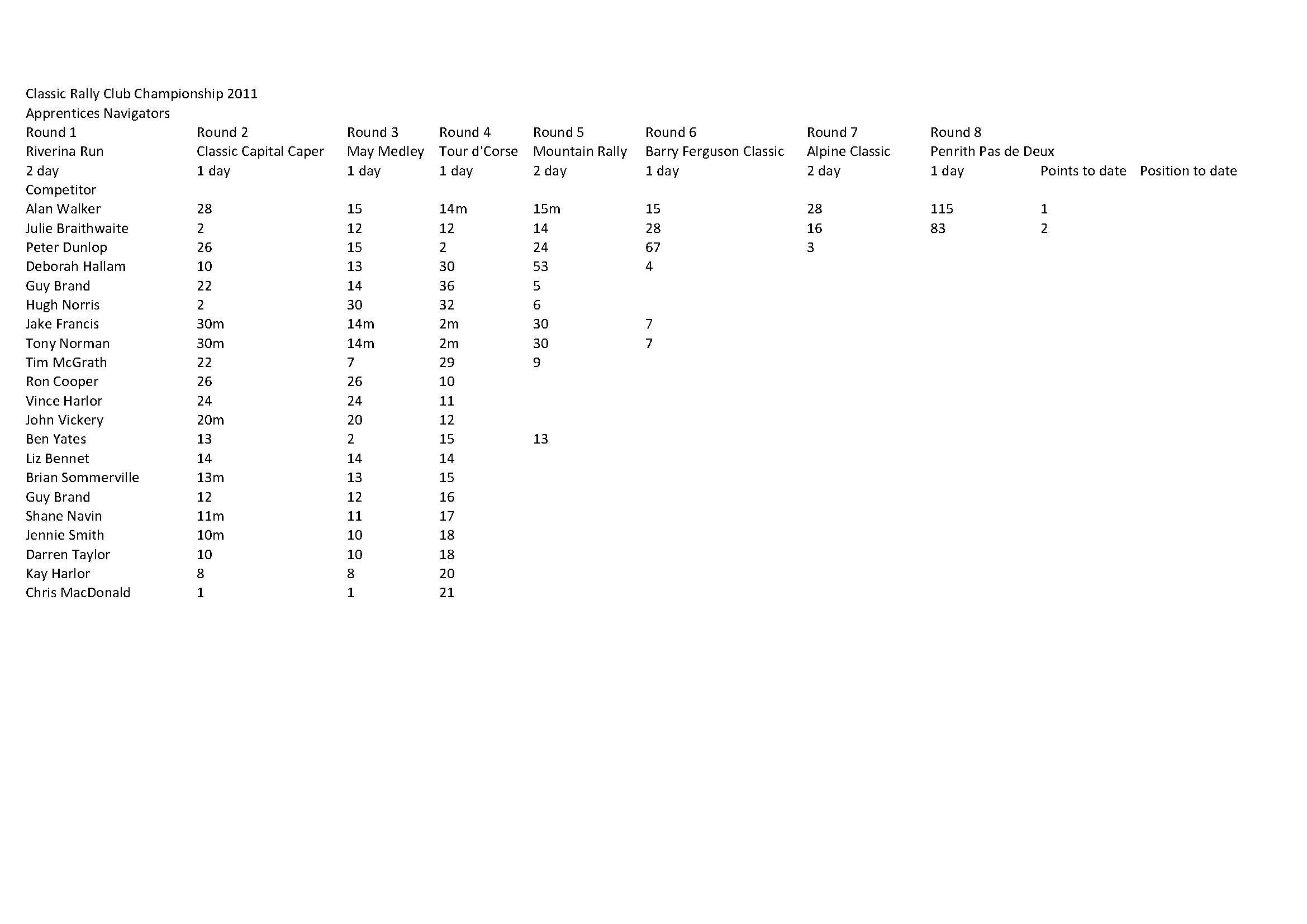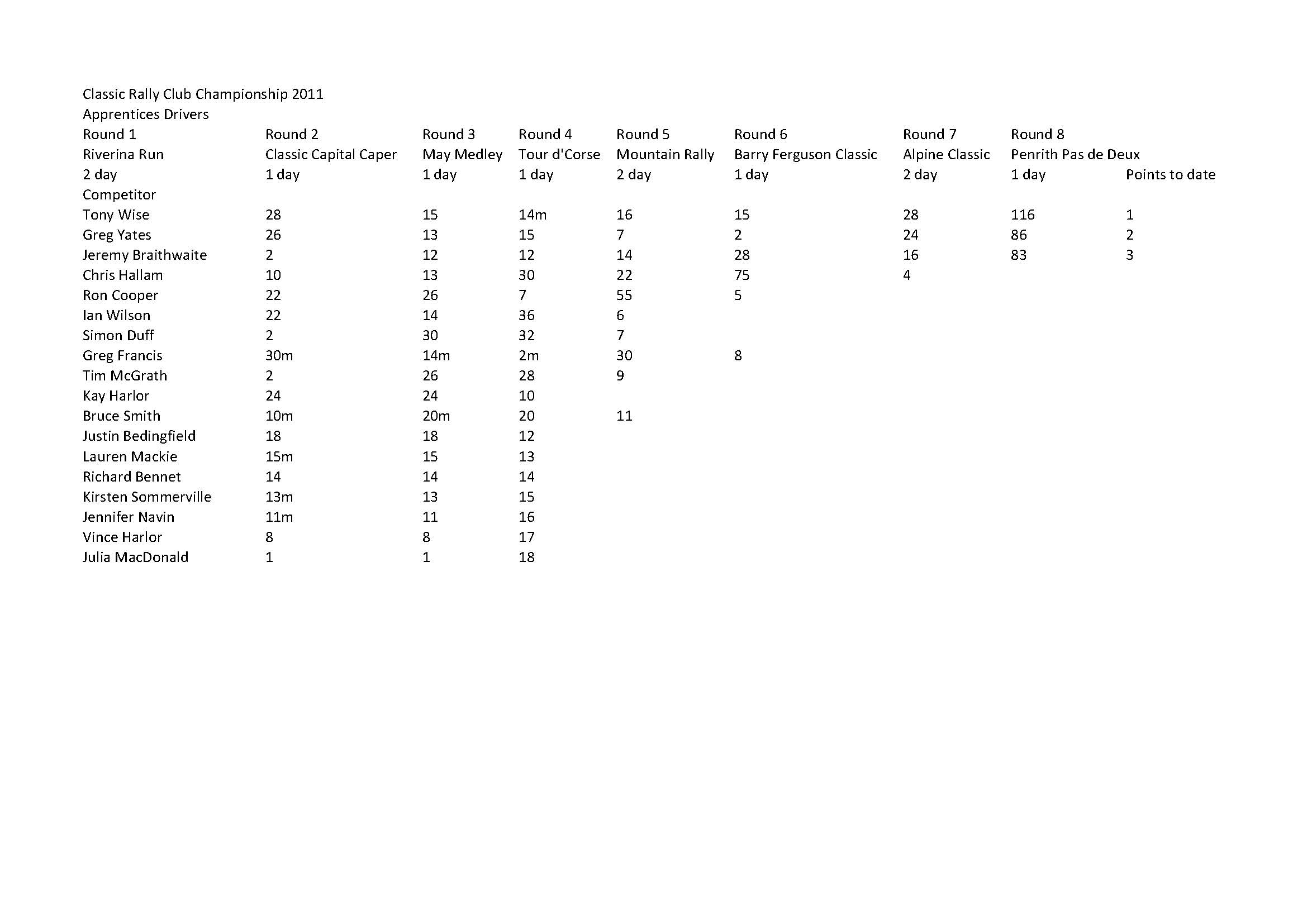 We eventually worked out that it was a much more pleasureable event in tour where the navigation was relatively simple and Julie could spend more time admiring the countryside. Its also pretty hard to clean sheet an event – especially a two day one like the Barry Ferguson – but we succeeded in 2014: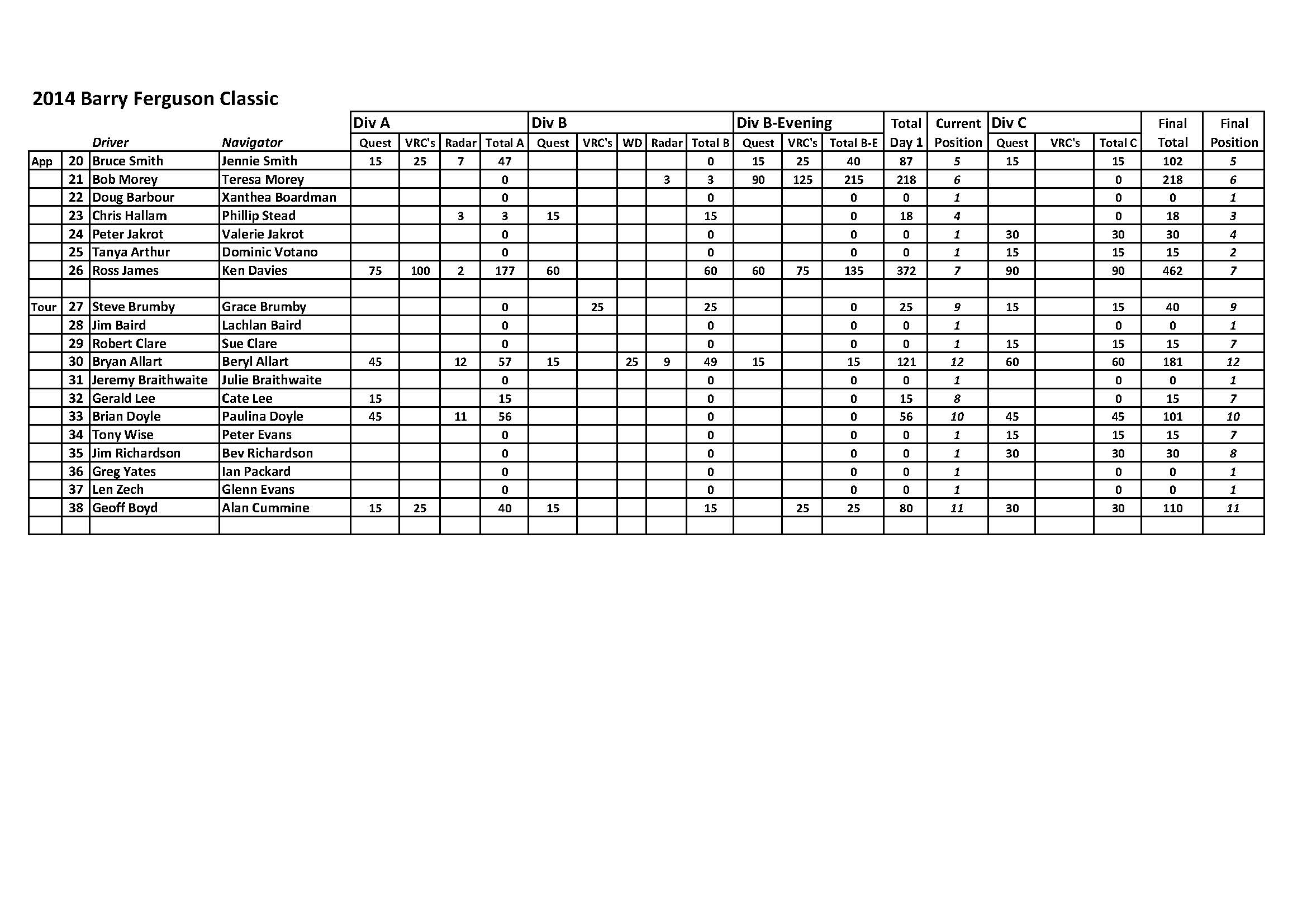 Its still easy to make mistakes and we remained pretty competitive with Julie again taking 2nd: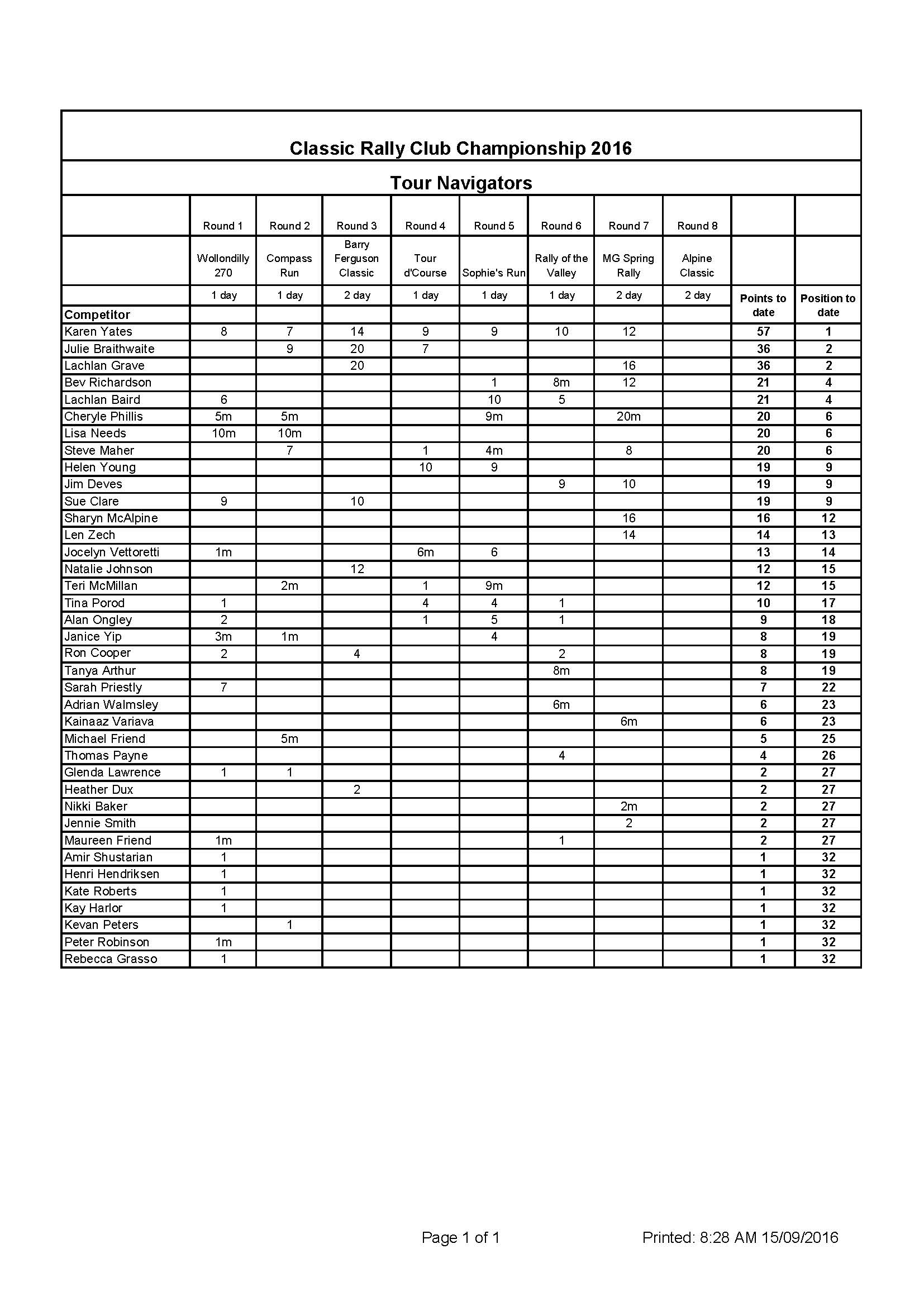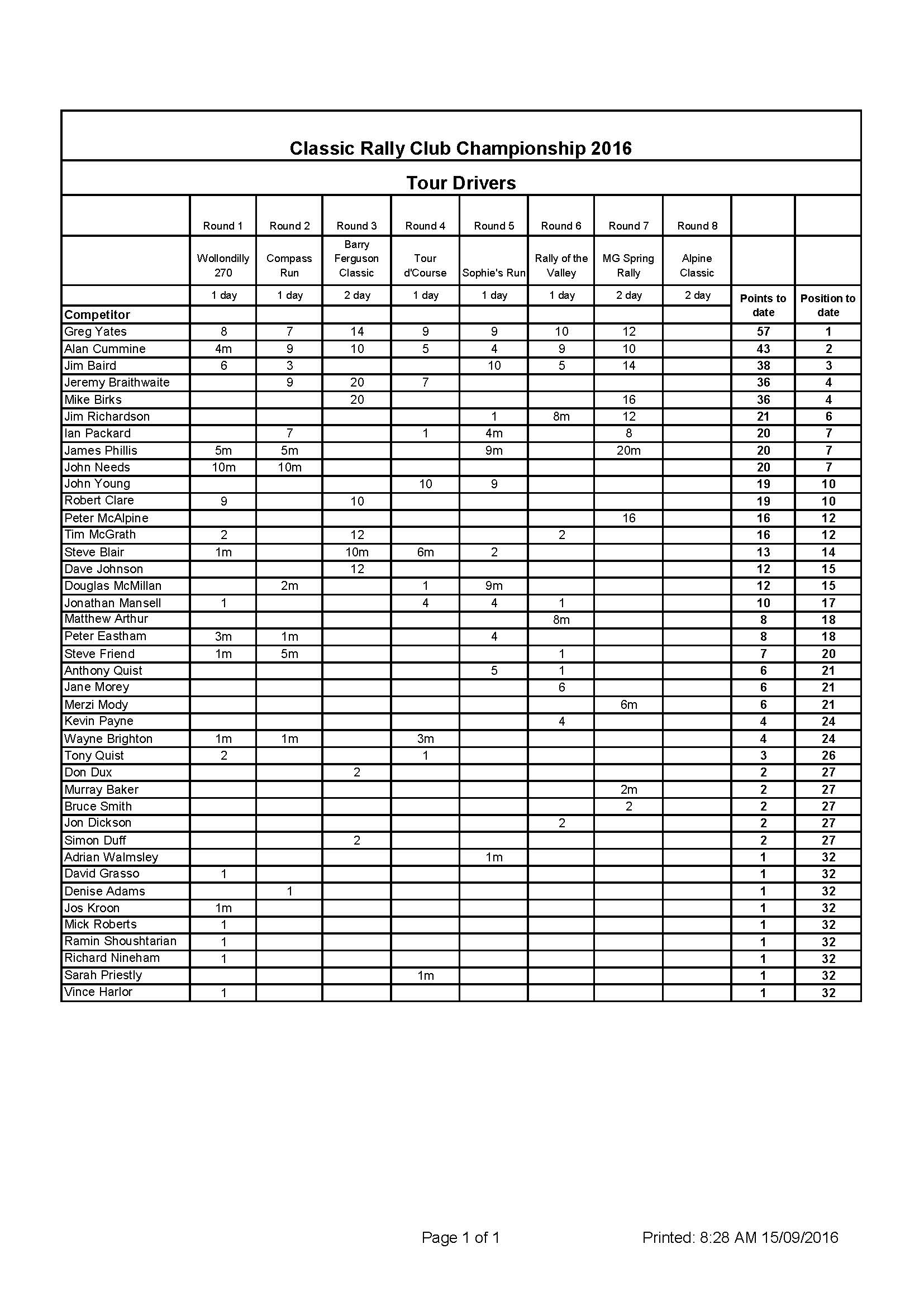 2016 was out last full year. Julie's hairdresser succeeded in scratching Julie's eye and permanently damaged it. We tried to do an event but it was simply not possible to concentrate and read maps for a whole day with the damaged eye. We decided to retire and in 2021 we sold the Starion and the 944 Turbo at a Shannons Auction for prices around 300% more than their original purchase price.
For once motorsport had not been a costly exercise. We saw some really fantastic roads and enjoyed the Classic Rally Club and all the people in it.