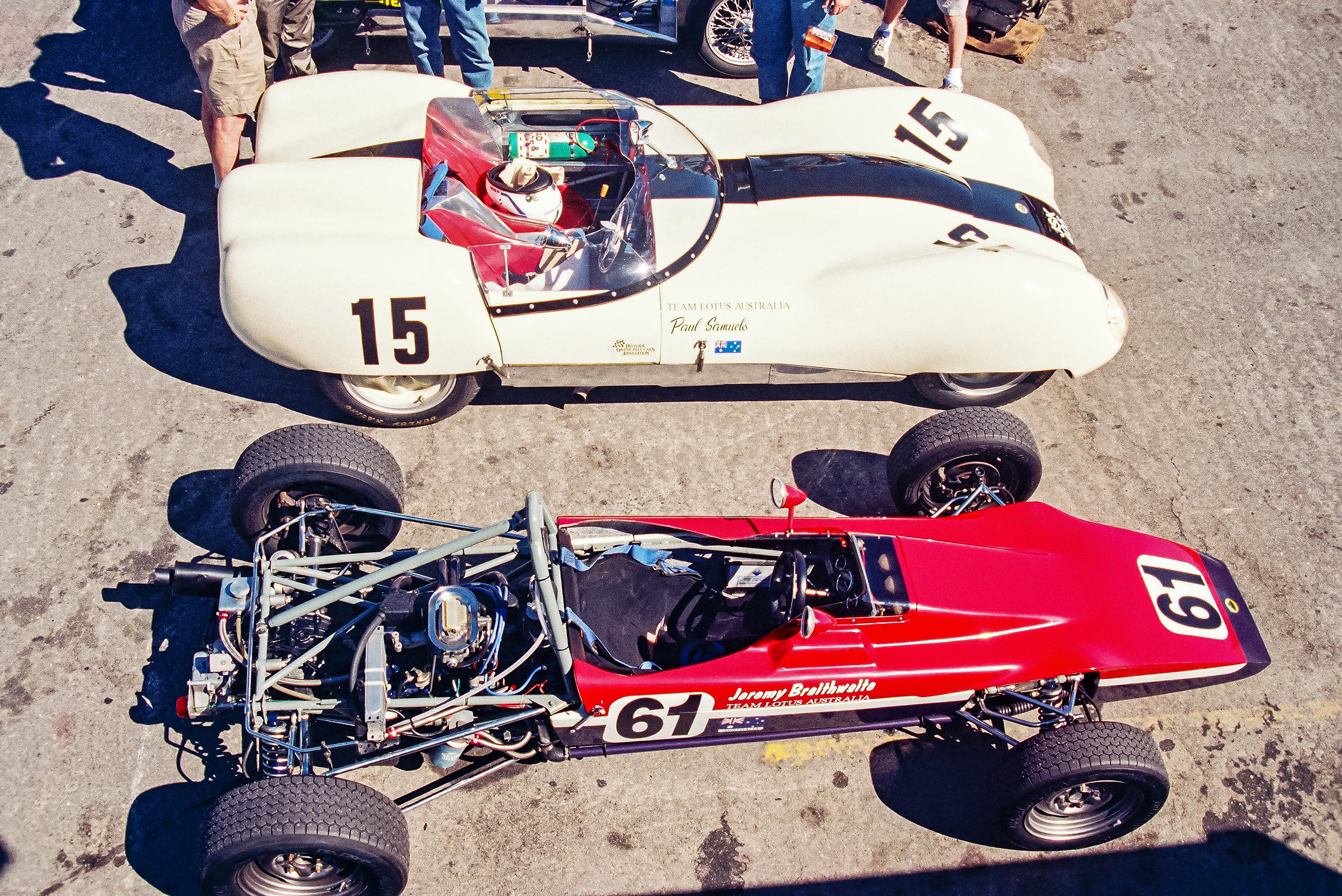 I rang Paul Samuels and asked if he would like to go to Monterey in 1995 for the Lotus meeting. He said 'yes' if I organised it. He was busy building the Wakefield Parlk circuit.
Every year Steve Earle – the organiser – had a featured marque and in 1994 it had beenFerrari – and Aussie Spencer Martin had won the Driver of the Meeting.
In 1995 it was Paul's turn!
Paul had this unique Lotus 15 with a 2.5l Climax engine. All the others were 2 litre of smaller. And it could run with the V8s.
We had a lot of help getting to Monterey from the Age & Treachery Racing crew. More here.
And Jim Peters of Panalpina got the cars there!
This is my story before we left: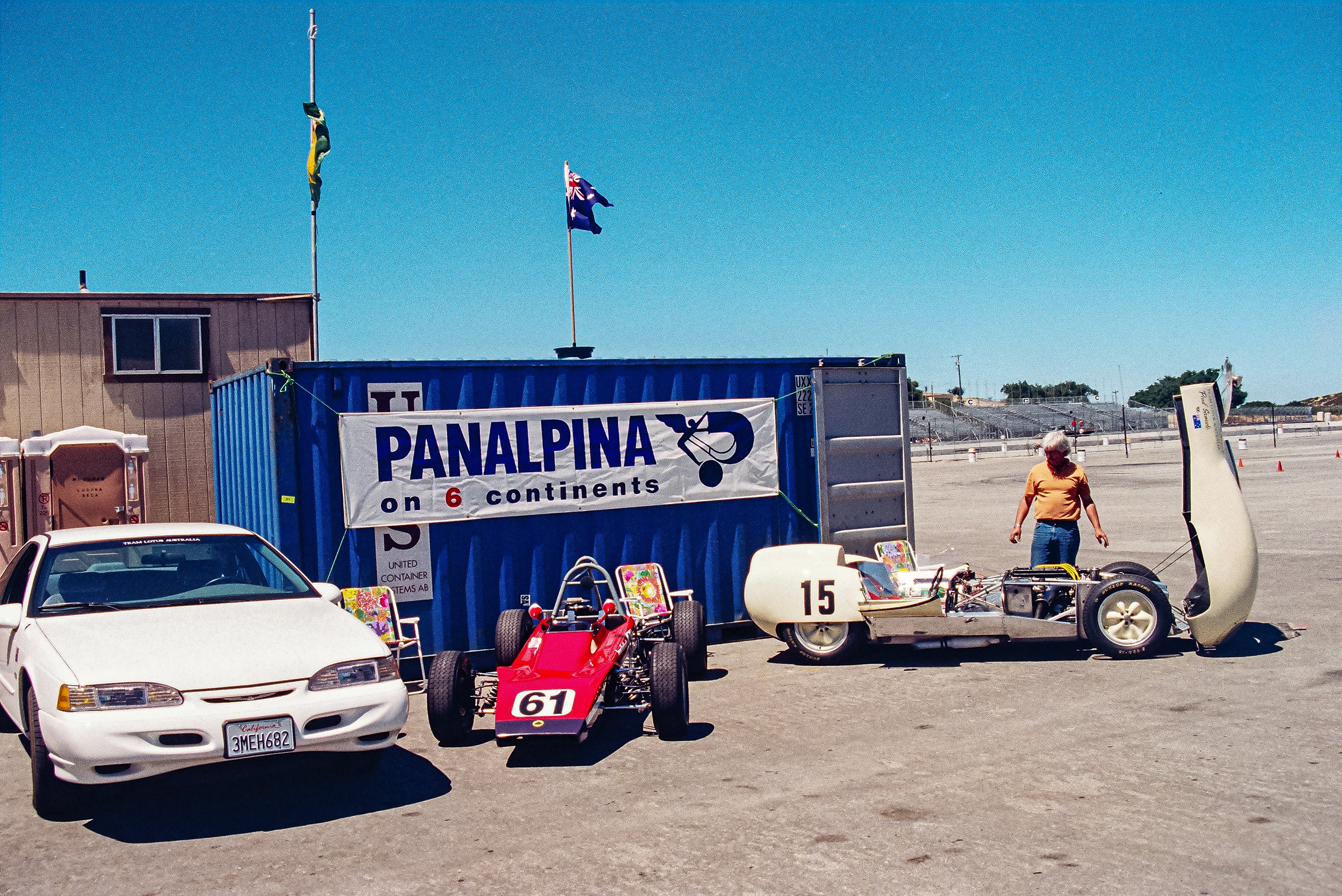 We raised the Aussie flag every morning when we arrived at the circuit in the pair of Team Lotus Australias Ford Thunderbirds. "More Arse Than Class" was Paul's comment.
The Boxing Kangaroo was installed by Michael Vigneron shimmying up the vent pipe from the ladies loo! It was still there at the December Indycar race as I saw it on TV.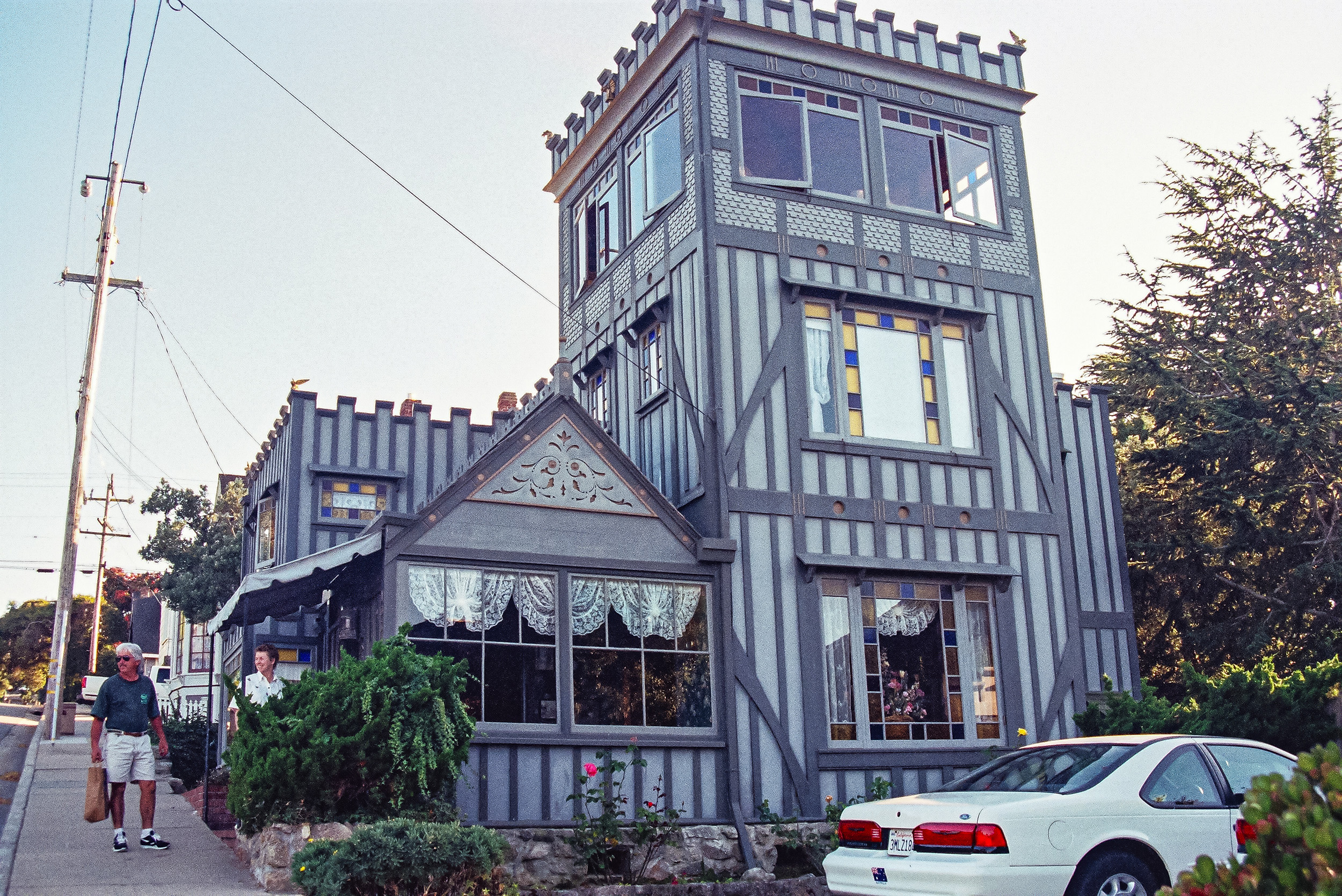 The Captains Castle was built be an old sea captain who brought timber back from all over the world. The bit with the pitched roof was originally a tent and the house was built around the tent with a tiny bit of it still visible in what is now the dining room. Check out the interior in the gallery here. The bay was almost in touching distance and we could sit in the eyrie and look at the sea otters frolicking in the kelp beds. Beautiful!
Our two Lotuses were in good company at Monterey. There were an astounding 125 in the paddock!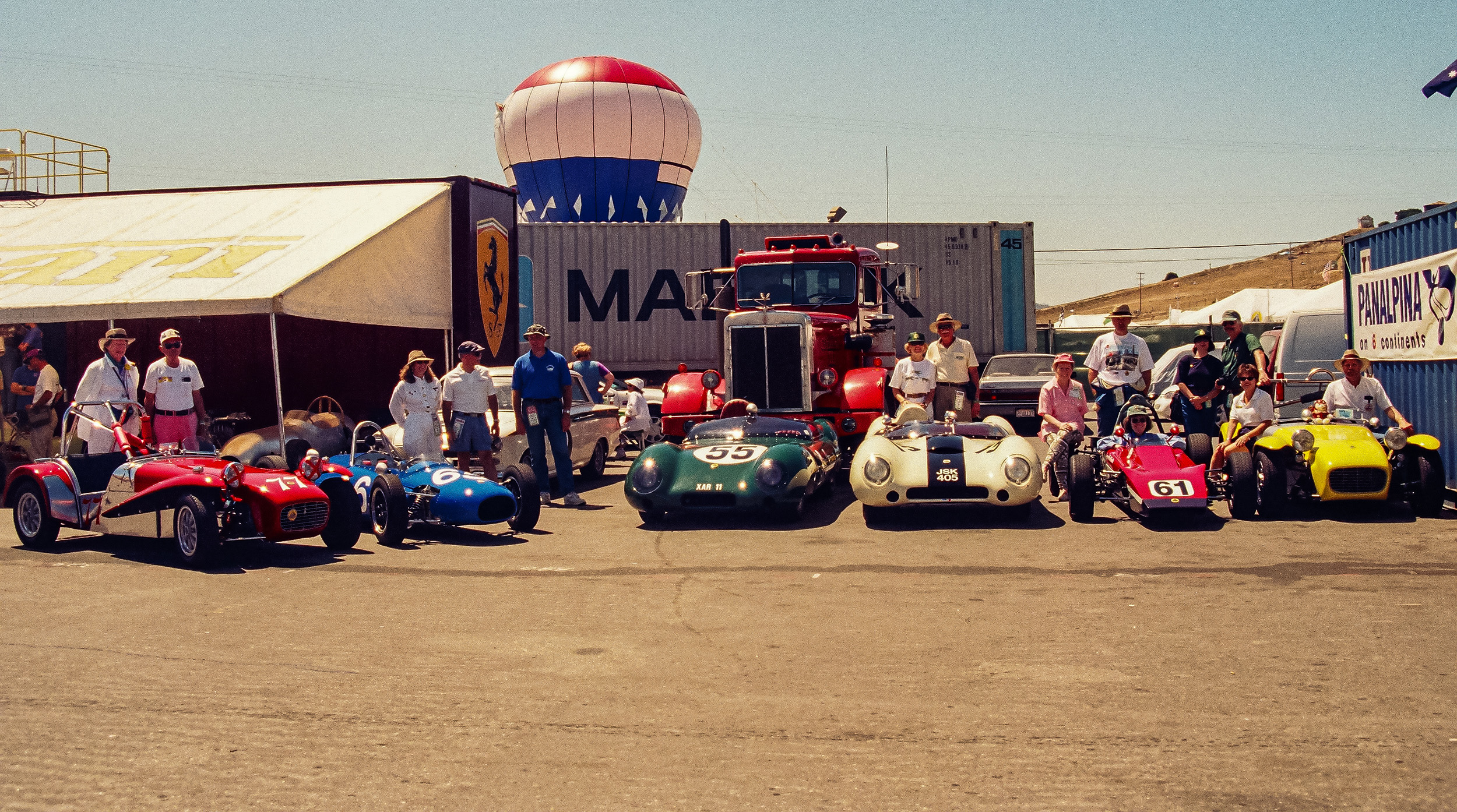 All the Age & Treachery crew. Julie is in the Lotus 61 and Dick Carlson and PJ is on our left and Paul Samuels and Rosemonde on our right.

I hadn't done a rolling start before!
The organisers timing was a bit out … they asked us for a "Fast 5" to get ready for the off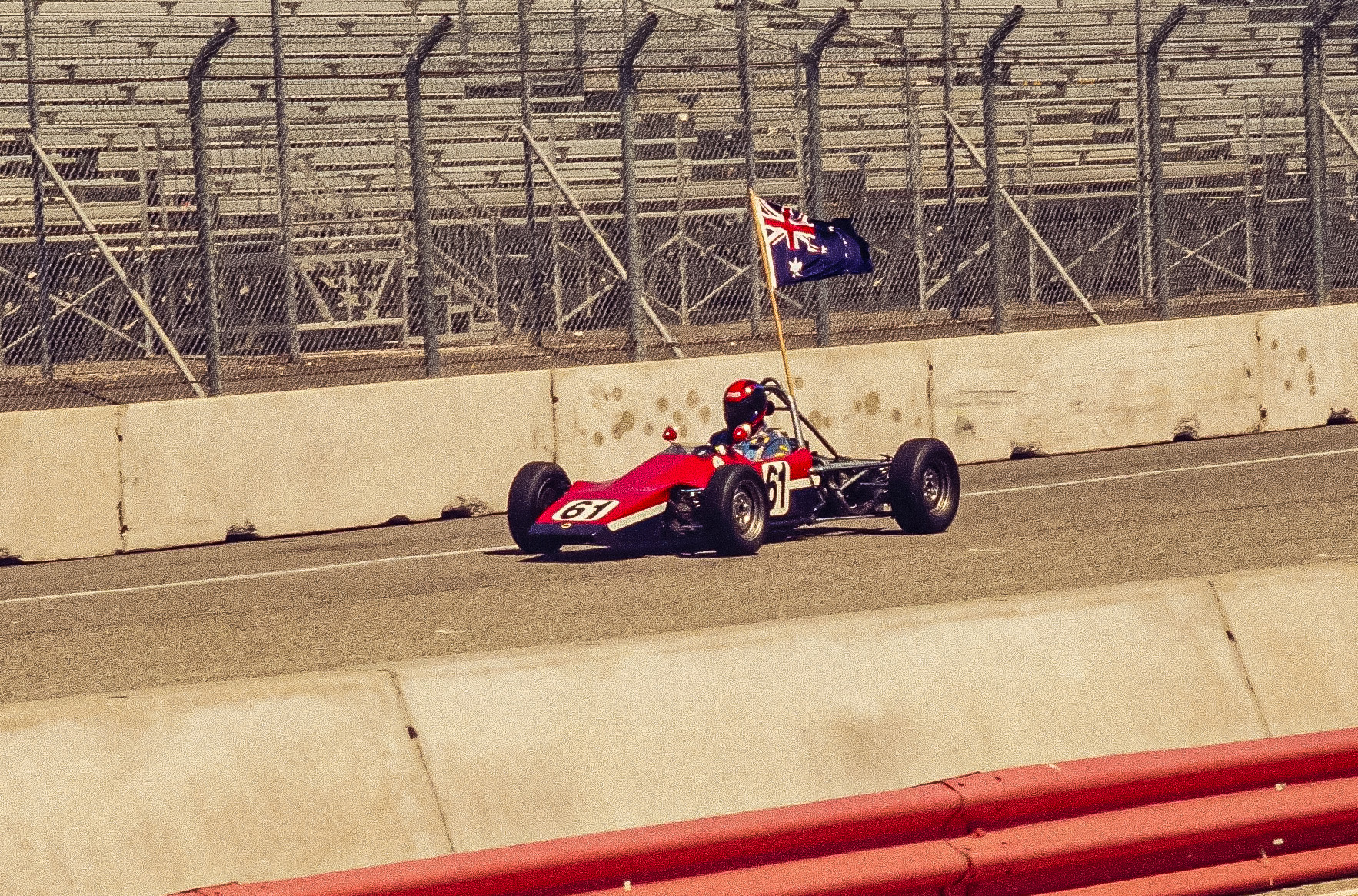 Somebody had to show the flag!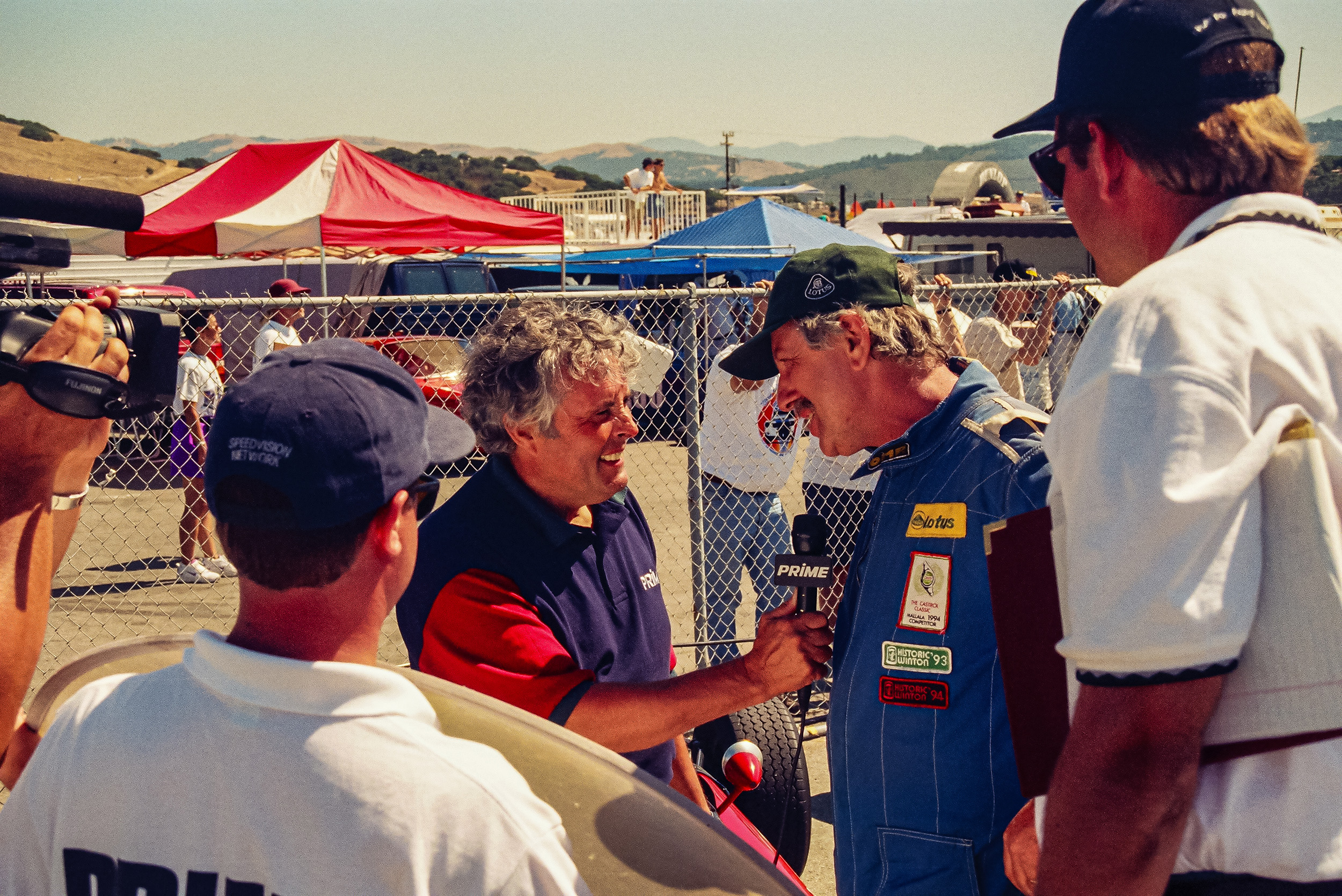 I wasn't introduced and had no idea it was Brian Redman interviewing me. After the interview I asked him who he was. He spent the entire race telling thwe whole of the USA that Jeremy from Australia didn't know who Brian Redman was. We chatted later on Compuserve and I re-introduced him to one of his old mates from Yorkshire who was running a Jaguar garage in the Southern Highlands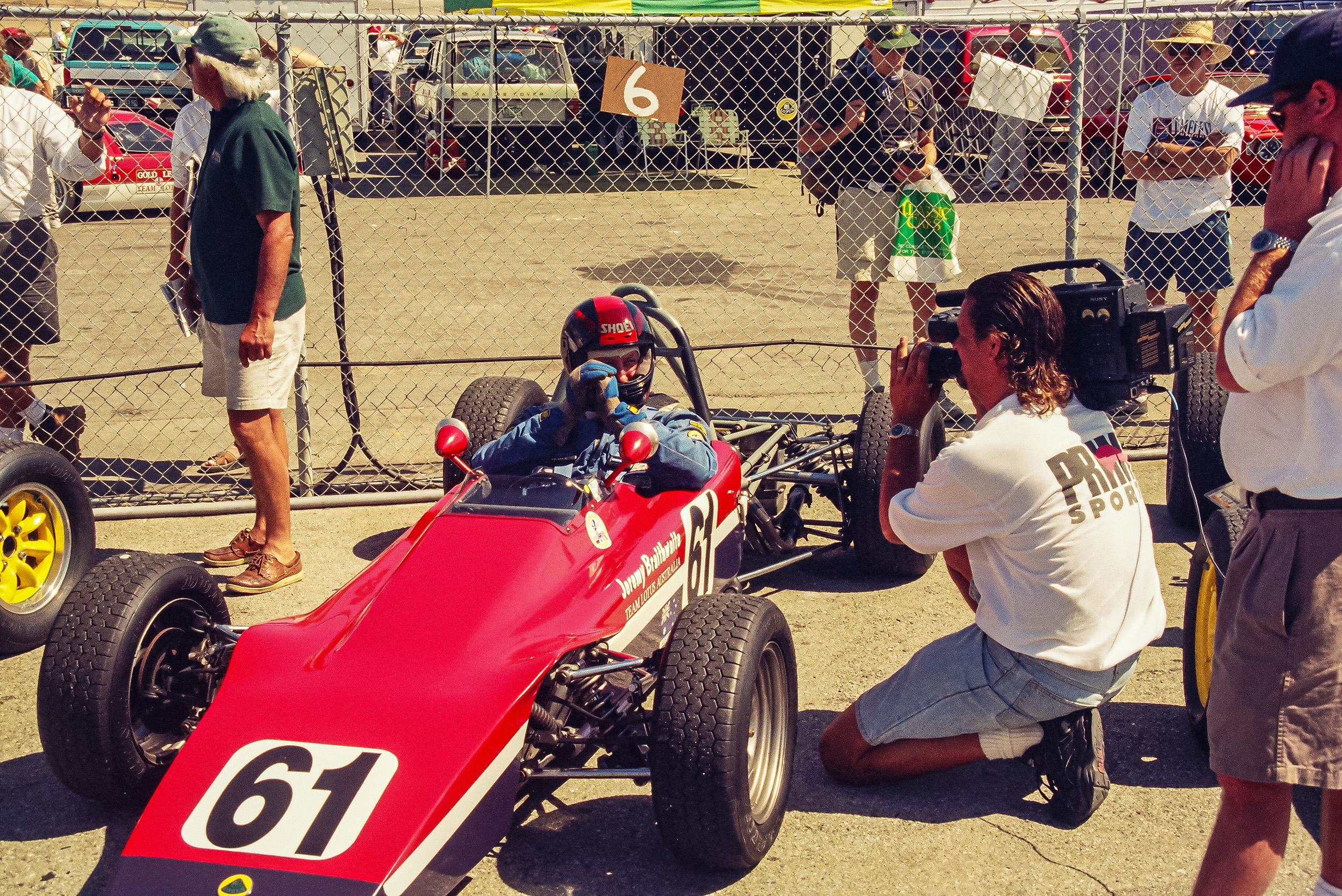 Yup … that's me!
And this is a complete list of all the results: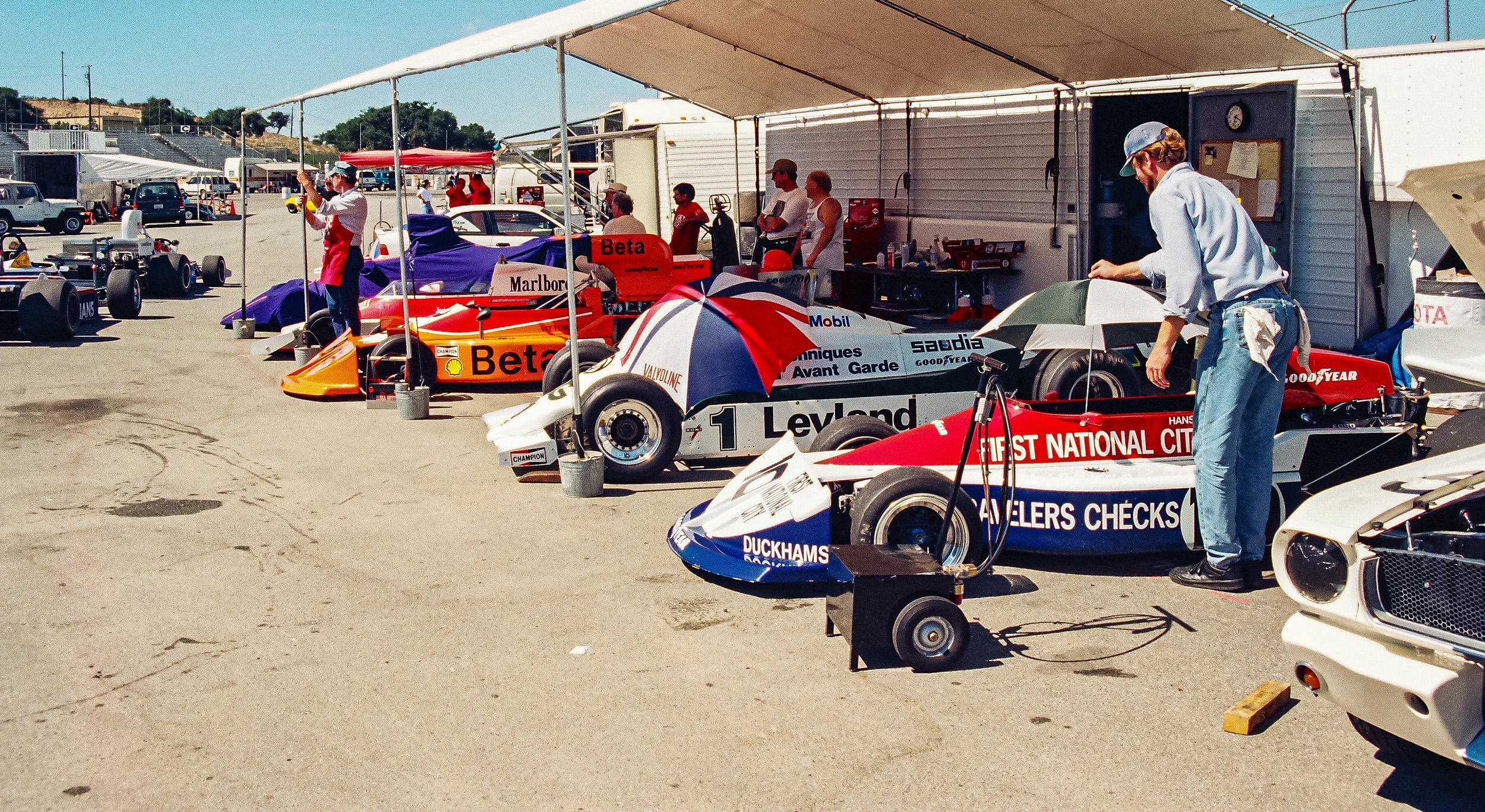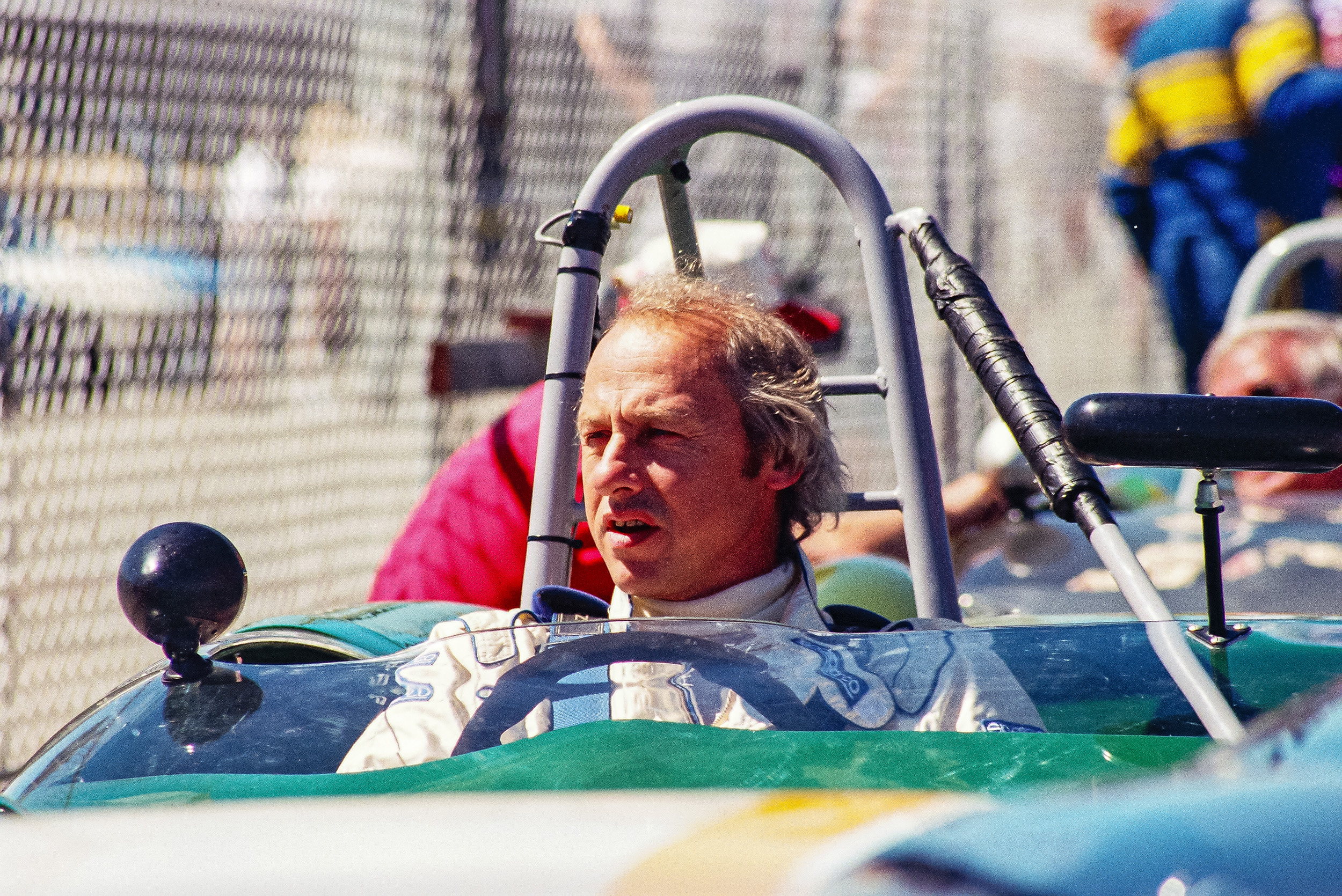 Mark Knopfler … a fellow Geordie … in a Lotus 23.
This is the full account of the event by Lotus 41 competitor and Golden Gate Lotus Club member Kiyoshi Hamai: