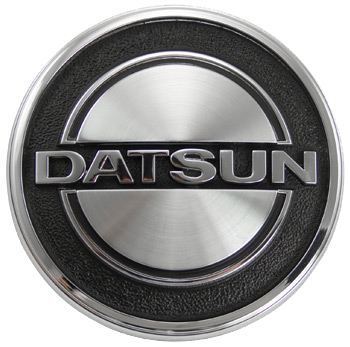 We bought our first Z car in 1977 with Jeremy initially running it and then Julie took it over and kept it until the first Pajero in around 1982.
Three years later r Jeremy saw HZA747 advertised in the Trading Post and rang Julie at work and said would she like it back? "Yes, if we paint it red" was the immediate reply. So that's what we did. The pics from the rebuilld – with much appreciated help from Brian Rignall – are all here.
We got the car back on a Friday and had it stripped and at the panel beater on Monday morning. A couple of weeks later and we started taking the best bits from the 260Z we also had and put them all into the 240Z. This included a 2800cc motor with triple dellortos. After getting it finished we decided to sell the old silver car as is and the bottom centre pic shows it loaded on a trailer to go to its new owner. We got just about the same price we would have got if we'd put it all back together!
Julie was pretty pleased and kept the car until 2000 when she bought the Honda she still has today.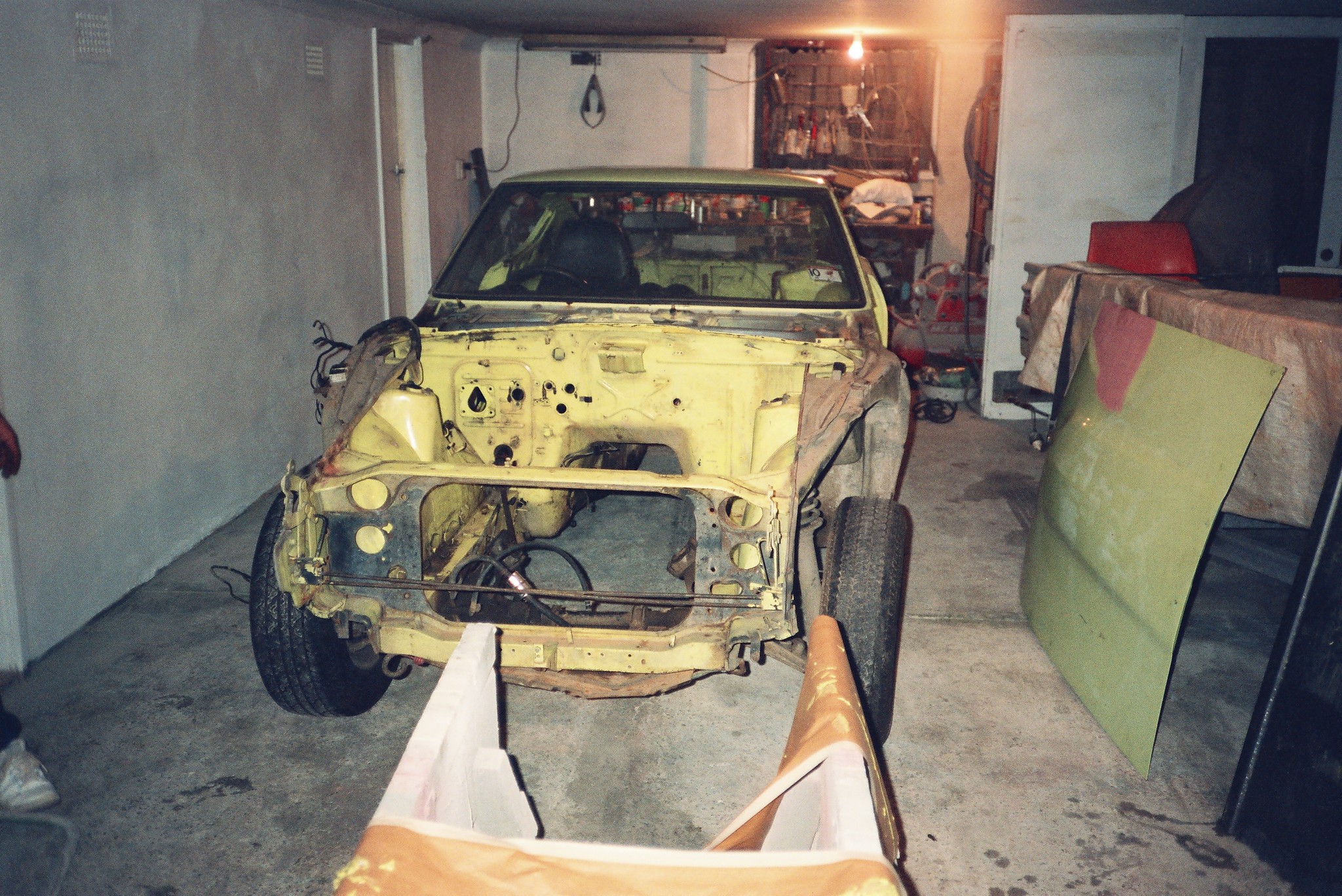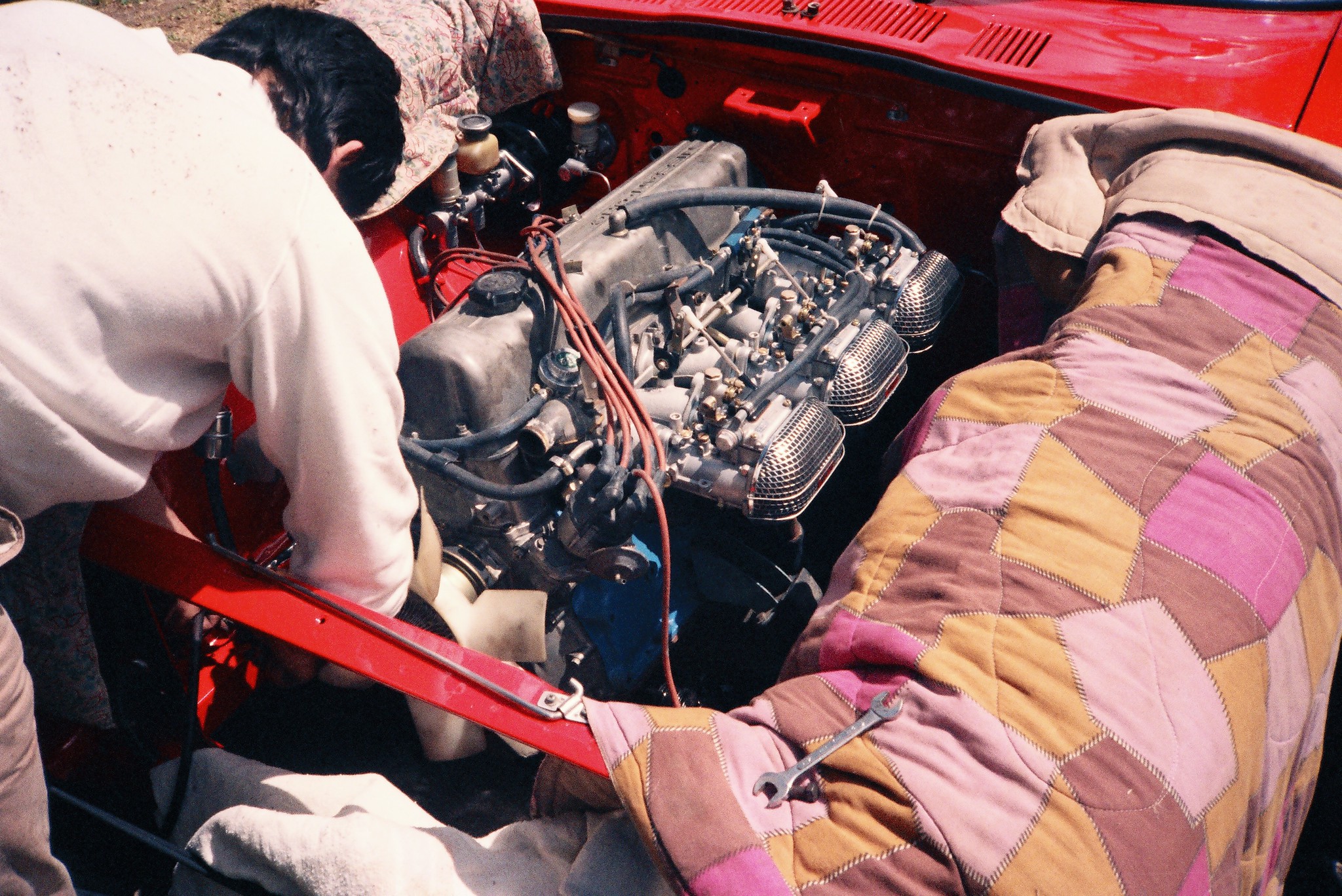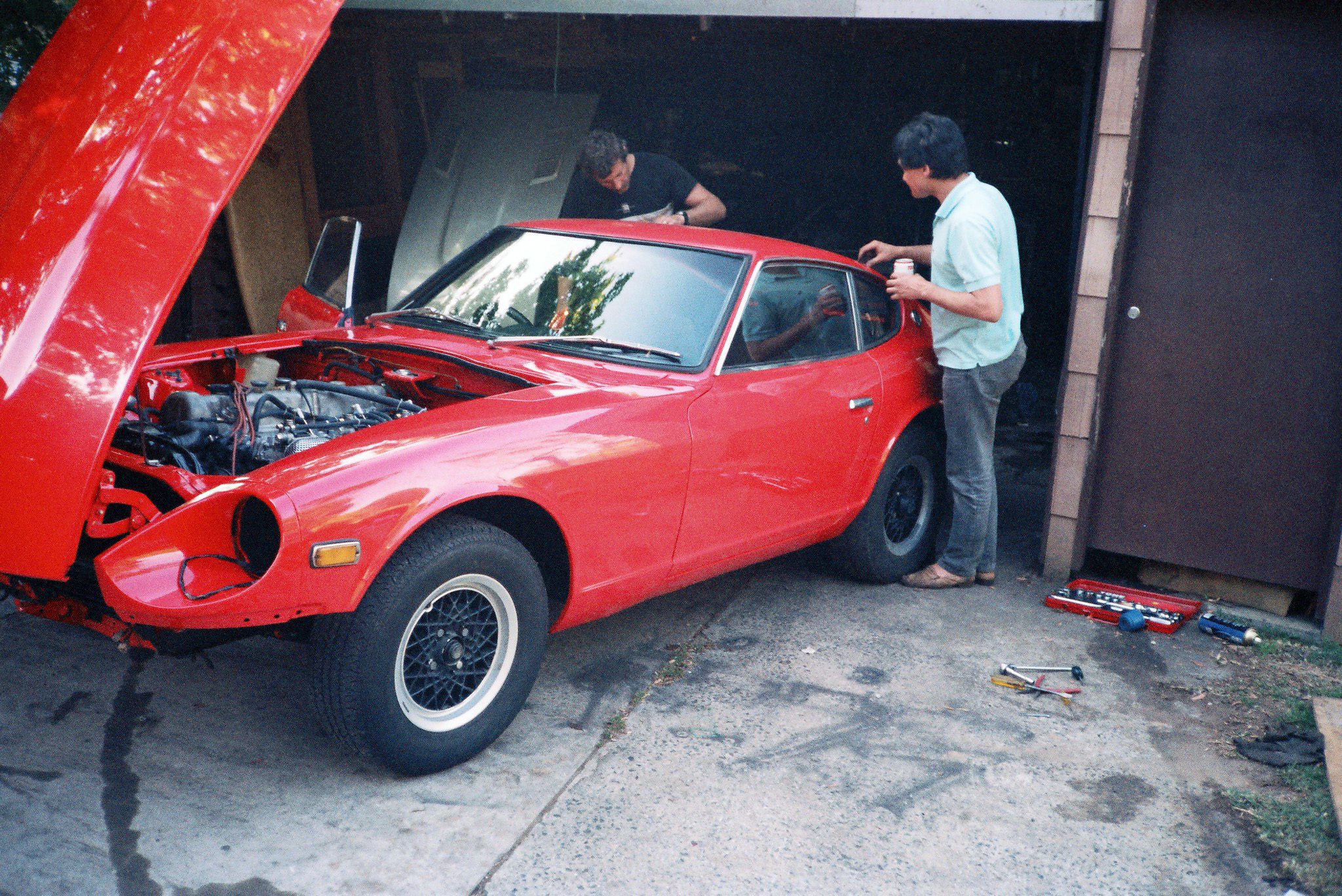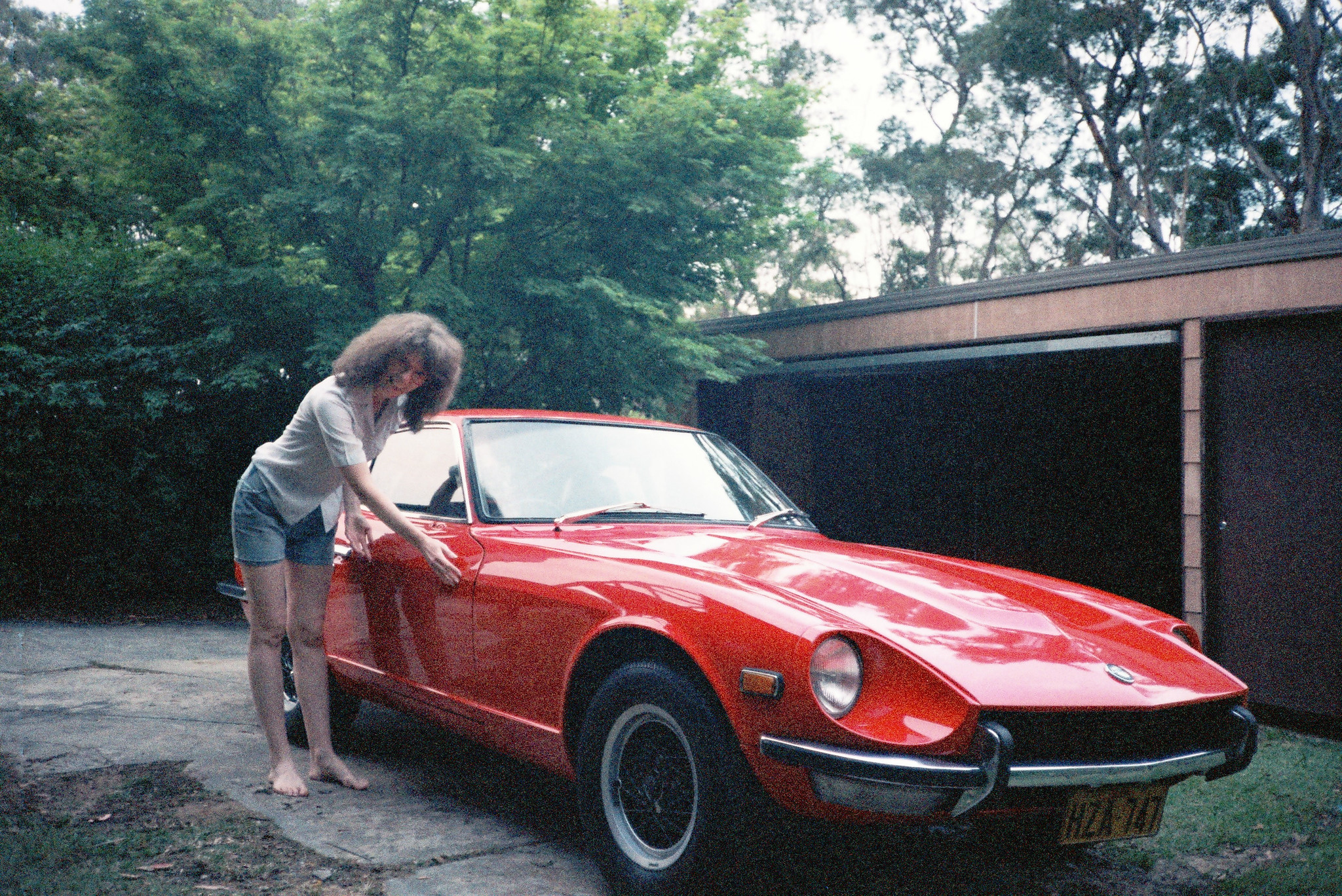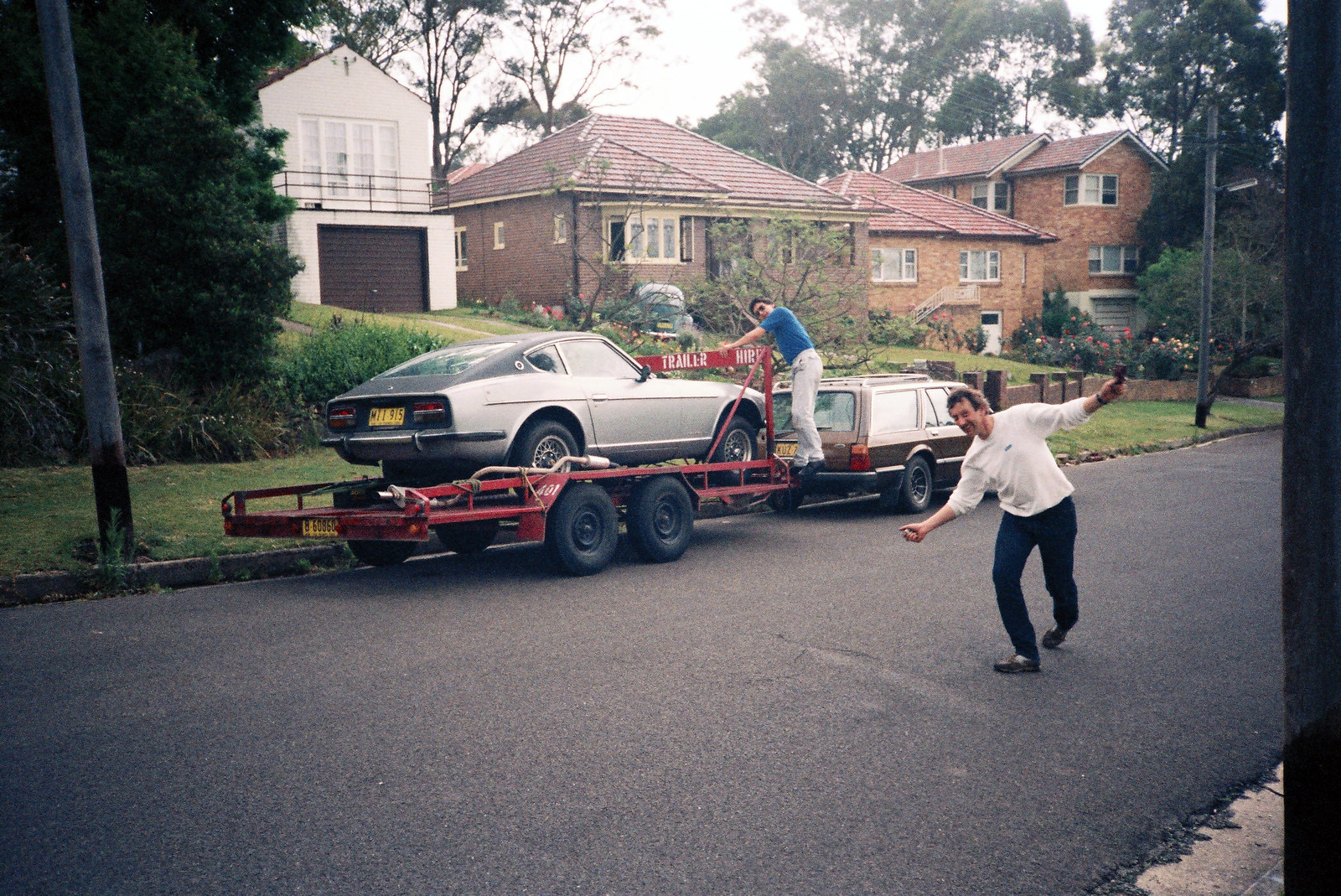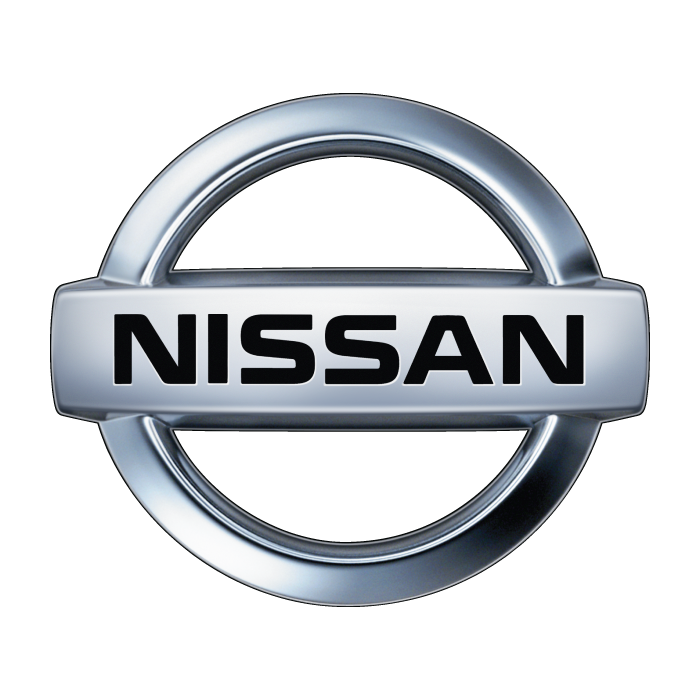 The first Nissan was a R34 GTR V Spec fully imported from Japan by Powerplay in Drummoyne. It was tuned to about 450bhp and the 6 speed shift was like a rifle bolt in its action. Semi race buckets were great for the driver but it wasn't the most comfortable car to travel round the country in.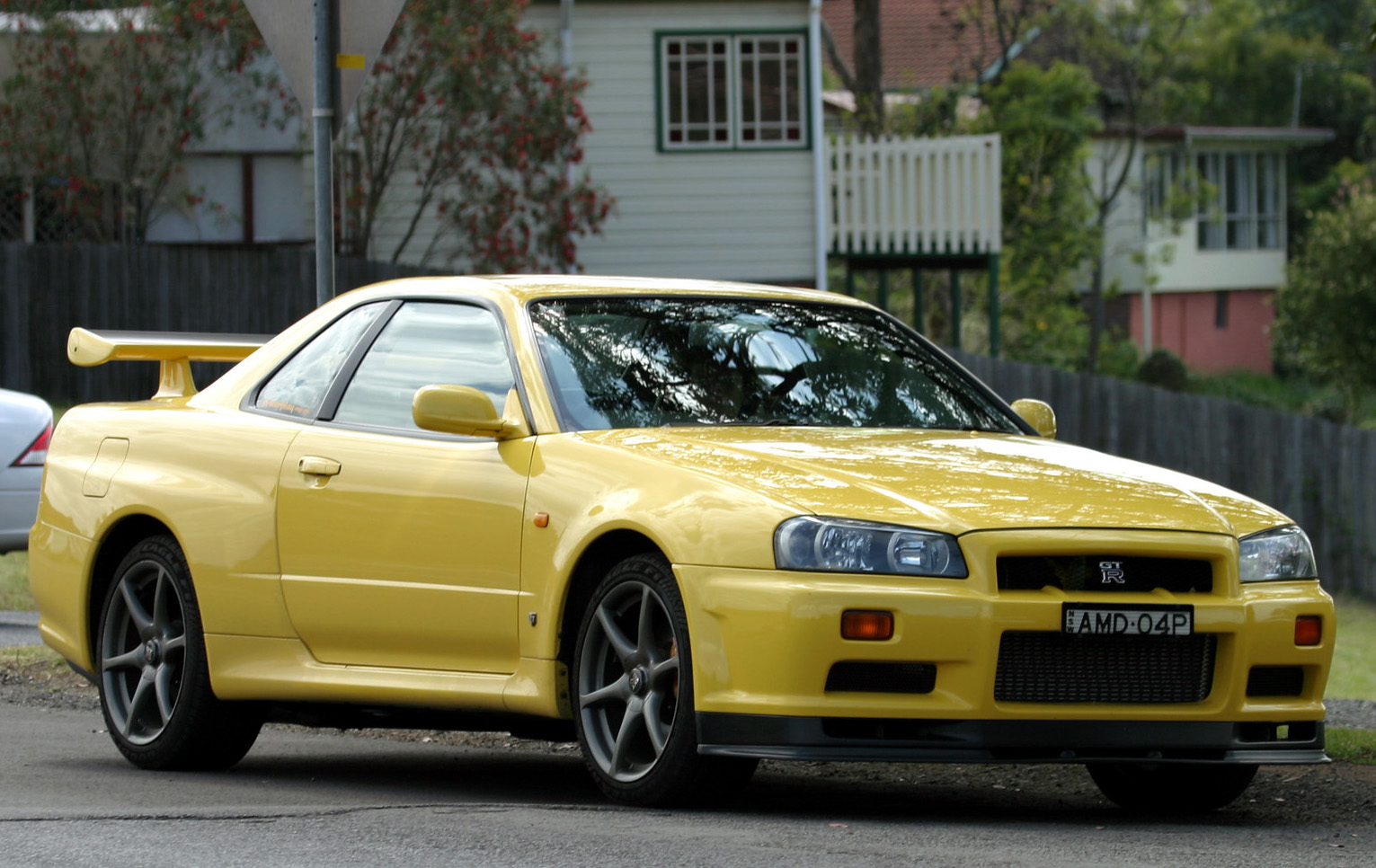 The next Nissan was the insane R35 GTR which was a unique model in its own right rather than a modified Skyline. We did some great trips in the car including a tour of Tasmania, the TSCC Peaks Trip which we organised and which took in the Great Alpine Road, a Mystery Weekend which took in HMAS Creswell and a visit to the Motor Show at Inverell.
The car had incredible performance with 0-100kph in less than 3 seconds and roadholding to match.
The current Nissan is a 300ZX Twin Turbo fully imported from Japan. We've been doing a running restoration on the car and its slowly getting there!