In 2013 Tim Shellshear, then President of the VSCC, and Rob Dunsterville attracted an amazing field of pre War MGs to Bathurst for a couple of days of fun.
They also asked me to photograph the event which I was really looking forward to doing.
The only fly in the ointment was the army decided to set alight a mega bushfire near Lithgow which eventually closed Bells Line of Road and was headed towards us at Kurrajong Heights. There was no way we were going to leave the house so I said to Rob the best thing we could do was to get everyone to upload their photos to our Smugmug page and we'd create a record of the event using their content.
You can peruse all the photos here.
Here are some pics from the 2013 Post Rally Review
There were no bushfire problems in 2015 when Rob and Tim ran the event again.
The event was based at Rydges on Conrod Straight and to celebrate the event Peter Briggs sent over the original 1938 Australian GP Trophy.
Peter at the time owned the excellent York Motor Museum in WA. They used to run an annual race around the streets and empty the museum in the process.
These are the pics from our first vist and these from our last visit in 2016.
He also set up a museum in Fremantle. The pics are here. This was closed after the Ports Authority tried to obtain an unreasonable rent.
Here I am with the trophy …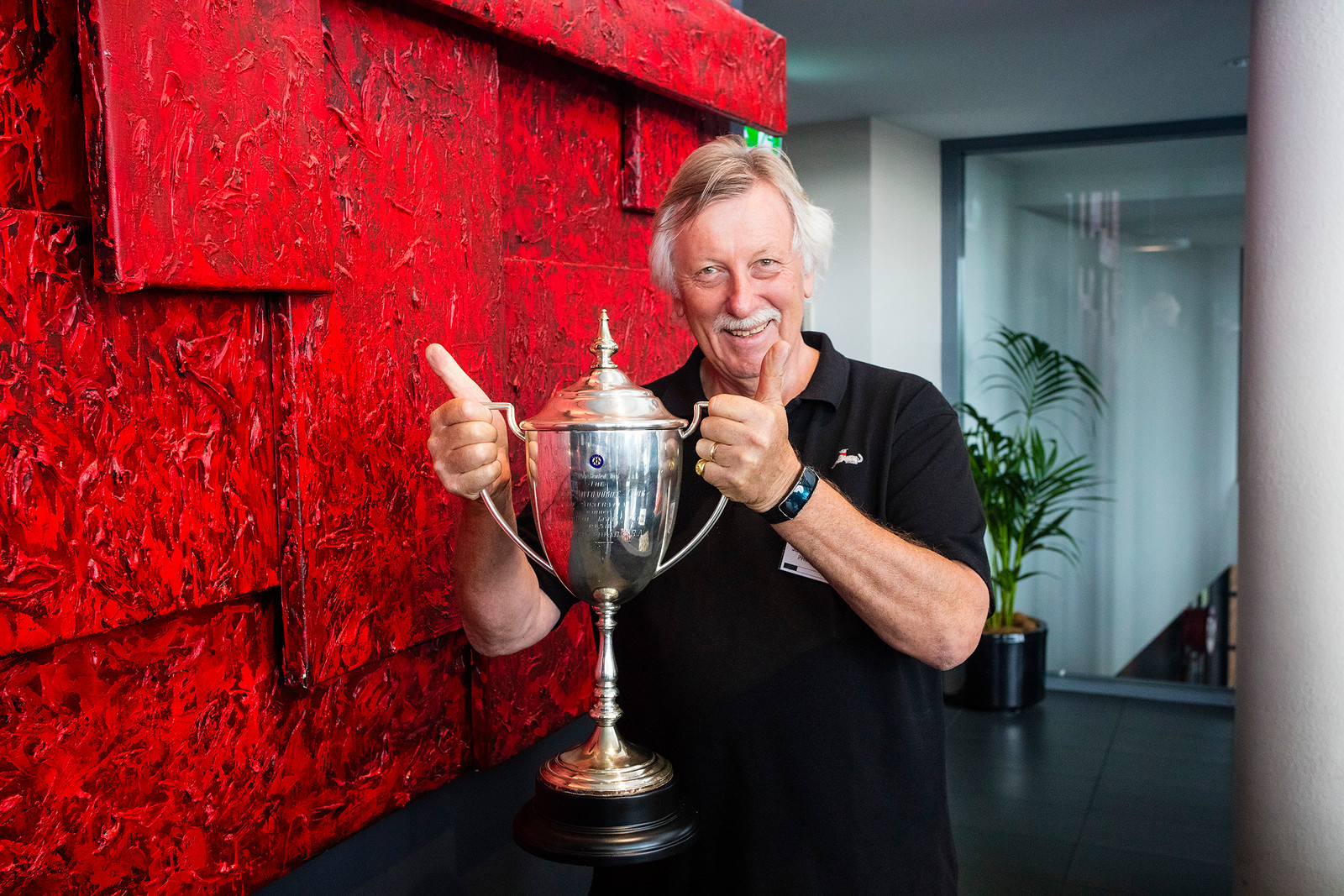 The story from the weekend is told in the article I wrote for the Thoroughbred's magazine Top Gear:
And here are some pics from the 2015 review ..