The first London Sydney Marathon started from Crystal Palace in 1968. Jeremy was there and the pic shows the Vauxhall Ventura that is now owned by Laurie Mason, organiser of the 2022 Perth Sydney Marathon which will retrace the route of the 1968 event.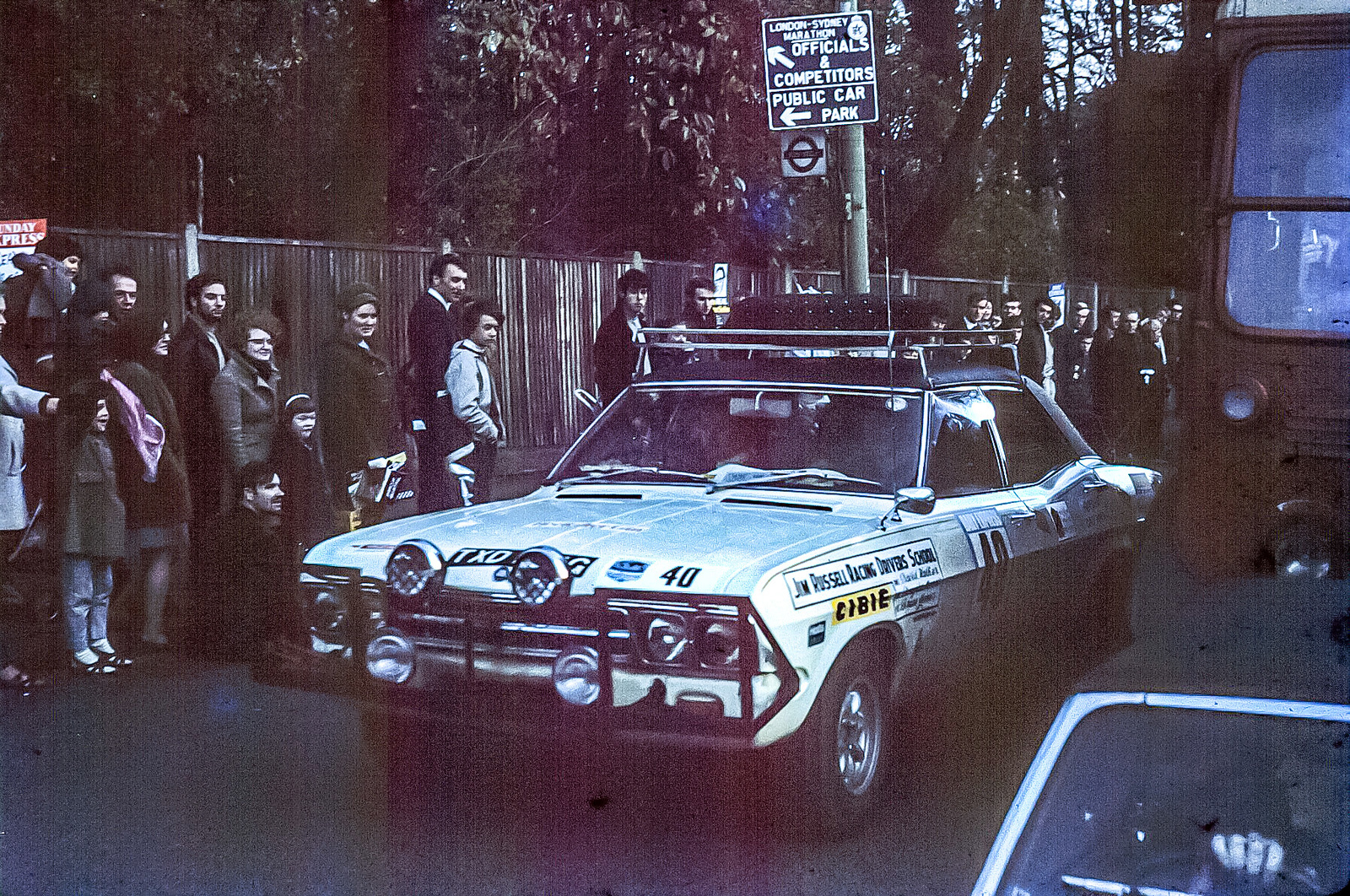 In 1993 Nick Brittan organised a London Sydney Marathon and we just happened to be there for the start at Chelsea Harbour and also at the finish at the Opera House in Sydne.y.
We didn't know Thoroughbred Sports Car Club members Les & Roselee Johnson then, and the only picture of the Mustang is of the NSW number plate HOOROO. We knew Terry Daly from the 1970s when we both raced Ford Escorts. He and Bob Brill were also in a Mustang. Terry was TSCC President for many years.
We were to meet Roger and Margaret Ealand at the opening of Wakefield Park when Paul Samuels introduced us. They had met when Paul was racing the Lotus XV in the UK and we discovered later that I had worked with his brother Mike when I first migrated to Australia. They were in a Volvo 123GT.
We were later to become partners with Ben Seehusen when we acquired the life's work of Sydney photographer Lance Ruting. He ran a Beetle with Andrew Dodd. Also in Volvo's were Paul's good friend Jerry Lister and Graeme Furness and George Bevan.
After the start we showed the Australian Monaro crew of Norman Fransted and Brian Ginger the way out of London and on to the A20. Ginger was to be killed in an accident in Turkey. Another competitor Basil Wadman was to succumb to heat exhaustion in India and Les Johnson came close. They threw him into a filthy horse trough to help get him hydrated.
This is the complete entry list: